Graduate Program
Welcome to the UW Psychology 2020 Cohort!
This year, fifteen students joined the University of Washington's Psychology Department! Prior to joining the program and beginning their doctoral studies, these students earned their undergraduate degrees locally (from the UW and Seattle University) and other institutions in the West (UC – Berkeley, Colorado State, and Pomona College), the Midwest (Northwestern, University of Missouri, University of Wisconsin, Lawrence University), the South (Trinity University, Emory, and Georgia State), and the Northeast (Swarthmore College, Boston University, and Bowdoin College).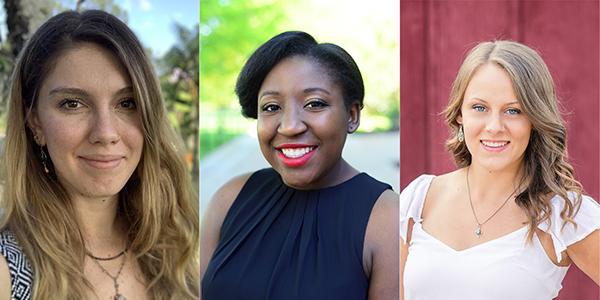 Adult Clinical: Kara Dastrup, Chelsea Mackey, and Kristyn Smith-LaCavalier
Due to COVID-19, the 2020 cohort attended remote orientation events prior to the start of Fall Quarter. This included a summer check-in chat with their Lead TA Melissa Gasser (Adult Clinical Area with Bill George and Mary Larimer), Jeanny Mai (Graduate Advisor), and Shannon Dorsey (Director of Graduate Training and Child Clinical Area). Heading into fall quarter, our students participated in orientation which consisted of a University-wide TA/RA orientation conference and three days of Psychology Department-specifc events.

Child Cinical: Lindsey Green, Clara Johnson, Megan Schultz, Fronk Song, and Caitlin Stavish
The departmental orientation was organized by Melissa Gasser, as the continuing Lead TA for 2020-2021. Though the orientation was conducted over Zoom, students were able to meet with many department members including Jeanny Mai, Cheryl Kaiser (Department Chair and Social Psychology & Personality Area), and Shannon Dorsey, as well as attend research and teaching panels of faculty and current fellow psychology graduate students. Students also enjoyed getting to know their cohort in addition to other orientation events including presentations from university organizations and resources, such as the Diversity Steering Committee and Hall Health Center Services. Since orientation, the first year students have continued to connect remotely for group studying and socializing.
| | | |
| --- | --- | --- |
| | | |
| Behavioral Neuroscience: Natalie Clay and Victoria Ivanova | | Developmental: Saena Sabine and Bahar Sener |
This latest cohort has already earned awards and fellowships, including the University of Washington Top Scholar Awards, Provost Fellowships, and Psychology Department Scholar Awards. Additionally, they have continued to demonstrate resilience and willingness to help each other navigate beginning graduate school while working remotely.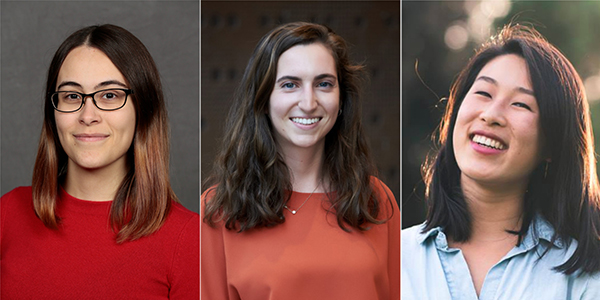 Social and Personality: Zoe Ferguson, Rebecca Schachtman, and Rachel Song
We are proud of the what they have already brought to the UW community and look forward to seeing their future achievements and working with them in person!
Supplemental Reading: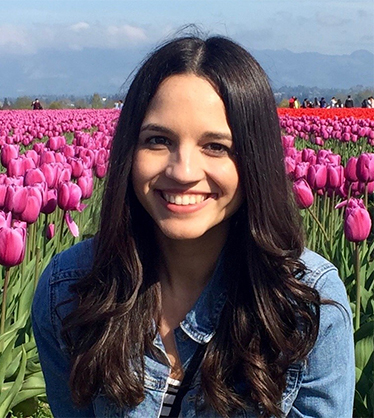 Natasha Gulati
Natasha Gulati (Adult Clinical Area with Bill George) is our latest student to receive predoctoral funding through the National Research Service Award (NRSA) and National Institute on Alcohol Abuse and Alcoholism (NIAAA) for her research on intimate partner violence and alcohol. The background of this research award was covered in a previous article. Learn more about Natasha below!
Let's start with the basics, where are you from and where did you complete undergrad/masters?
I grew up in Austin, TX and Portland, OR. I completed my undergrad degree in Psychology and General Business at Gonzaga University and moved to Seattle afterward.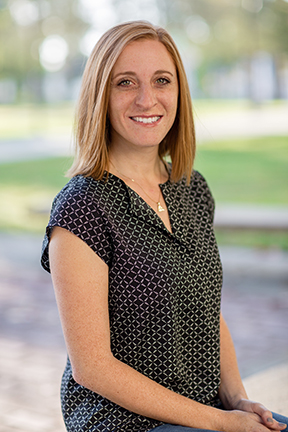 Rebecca Esquenazi
Rebecca Esquenazi (Cognition & Perception Area with Ione Fine) is our latest student to receive predoctoral funding through the National Research Service Award (NRSA) for her research on vision. The background of this research award was covered in a previous article. Learn more about Becca below!
Let's start with the basics, where are you from and where did you complete undergrad/masters?
I am from Los Angeles California, and did my undergraduate and masters work at California State University, Northridge. I got my BA in Psychology in 2015 and my Masters in Experimental Psychology in 2018.
How did you wind up at UW/why did you apply here? What do you think about living in Seattle?
I love living in Seattle! At first I was hesitant, because there is no such thing as "weather" in LA. But I fell in love with the beauty of the PNW. I live right on lake Washington and cannot imagine another summer without spending a day swimming in the lake.
What is your research interest and how did you get into it (what inspires/motivates you)?
I am interested in visual perception, specifically in the area of cortical plasticity and learning. Back when I was just getting into research, I just had a general fascination with neuroscience and wanted to learn more. When I started searching around for labs to volunteer in, I wound up in a vision lab helping out with studies related to multisensory perception in synesthesia. Ultimately I became fascinated with vision because it really is the main the building block for the way we interact with and perceive the world. My research now is focused on visual cortical plasticity and the learning potential of patients with retinal implants to adapt to their device.
How did you learn about your funding opportunity and tell us about the application/waiting process?
I had heard about what a NRSA was through other graduate students, but my advisor Ione Fine was the one who really encouraged me to apply. We had a great project that she thought was a perfect fit for a grant like this. I applied for the first time in April 2019 and it took me a few months to learn that my project did not receive a qualifying score. However, in the mean time I had collected some pilot data that I was able to feature in my resubmission later that year. I found out in early Summer 2020 that I received a qualifying score and that I would be funded starting in the Fall of 2020.
How did you feel when you learned that your application was accepted and that you will receive funding?
I felt extremely validated! Everyone struggles with imposter syndrome, but this was validation that my work was meaningful enough to be funded. It felt great.
What is the name of your project and the funding source?
Project Title: Visual Cortical Plasticity and the Implications for Sight Restoration Technologies
Funding Source: Ruth L. Kirschstein National Research Service Award (NRSA) Individual Predoctoral Fellowship to Promote Diversity in Health-Related Research (Parent F31)
How might your research change the world?
I think my research has the potential to give sight restoration developers and patients realistic expectations of what to expect when learning to live in their new visual world. It might not change the world, but it could help guide people's decision on whether or not they want to endure a potentially life changing surgery.
Do you have any advice/tips/suggestions for others who may apply to this opportunity? About graduate study in general?
Submit your best application and forget about it. If you're happy with the effort that you put in, and know you put your best foot forward, then it's less of a blow if you don't get the grant. My next best advice would be to not expect anything on your first round of applying, because its typical that you will have to apply for a second time. That time between your first and second application is crucial to convincing reviewers that you've made progress on your project (typically by collecting a bit of pilot data and including it in the resubmission).
What do you like doing in your spare time?
I love to garden, hike, camp, hangout with my dog, bake bread and other sweet goodies, and during the pandemic, refurbish furniture.
What do you plan to do once you complete your PhD?
I'd love to continue living in Seattle, but at the moment I'm unsure where life will take me. Hopefully somewhere on the west coast where I can continue doing vision research on the topics I love!
Supplemental Reading:
This year the Diversity Steering Committee (DSC) pushed forward several new projects and initiatives. Here are some highlights.
DSC Climate Survey
In the past, the DSC has conducted two department-wide surveys of the department's climate toward different aspects of diversity. This survey was edited in 2020 and released in January 2021 with the goal of administering the climate survey annually. Going forward, each year we will administer the climate survey, present results to faculty, and work with faculty to create a response plan to address the results of the climate survey.
URM Recruitment Efforts
DSC is compiling resources to support underrepresented minority (URM) students in applying to graduate school (e.g., summaries of graduate student manuals, information on graduate admissions). We plan to add these resources to our website. We are also in the process of developing an annual virtual URM recruitment event to encourage these students to apply to the University of Washington and demystify the graduate application process in general.
Diversity, Equity, & Inclusion Syllabus Review
In 2020, DSC created a rubric for creating more inclusive and equitable course syllabi. We are now engaging in a large project now to audit syllabi of graduate (and later undergraduate) classes taught in our department. Syllabi are being evaluated and reworked with a focus on diversity, equity, and inclusion content to improve classroom environments and support faculty in creating inclusive, and equitable course practices, as well as representative content and material.
Creating a Channel for Reporting Bias
In our commitment to creating inclusive spaces, DSC has worked alongside others in the department to create a channel for reporting bias incidents in the department. Included in these efforts are the creation of a Diversity Advocacy Team, which includes DSC members, faculty, and staff. The reporting form and more information are available on the Bias Reporting tab of the DSC webpage.
Miscellaneous Updates
In 2020, the department began setting aside funds for diversity-related work performed by graduate students through the DSC. Multiple graduate students are now funded for hourly work as DSC RAs. DSC has also updated their webpage, which now includes profiles of faculty and student research.
The DSC looks forward to supporting graduate students in exploring diversity science in their coursework, research, teaching, and other domains of engagement within and outside the UW. We are always welcoming greater participation from students and faculty. Please contact a member of the leadership team (Dannielle Whiley <djwhiley@uw.edu>; Kim Bourne <kabourne@uw.edu>; Noah Triplett <nst7@uw.edu>) or join us on Slack for more information or to ask how you can be a part of one of our upcoming projects!
Supplemental Reading:
Coverage of Research and Awards
Emma PeConga (Adult Clinical Area with Lori Zoellner) and Gabby Gauthier (Adult Clinical Area with Lori Zoellner) talk about resilience during Covid, in this Psychology Today article.
Malayka Mottarella (Cognition & Perception Area with Chantel Prat) won the Graduate Student Research Award at the Society for Text and Discourse. The Award was given for her paper entitled "Skilled Readers Engage More Proactive Attentional Control During a Working Memory Task." The award is given for the best full length paper where a student is first author.
Emma PeConga (Adult Clinical Area with Lori Zoellner) talks about resilience in this Right as Rain article.
Congratulations to five Psychology Grad Students have received NIH National Research Service Awards Fellowships: Rebecca Esquenazi (Cognition & Perception Area with Ione Fine), Natasha Gulati (Adult Clinical Area with Bill George), Lauren McClain (Adult Clinical Area with Mary Larimer), Katherine Manbeck (Adult Clinical Area with Jonathan Kanter), and Noah Triplett (Child Clinical Area with Shannon Dorsey). Read more details here.
Congratulations to Noah Triplett (Child Clinical Area with Shannon Dorsey), who was selected to participate in one of the Robert Wood Johnson Foundation's leadership programs. Read more details here.
Cheryl Kaiser and co-author Bryn Bandt-Law (Social Psychology & Personality Area with Cheryl Kaiser)'s study, on perceptions about sexual harassment of prototypical vs. non-prototypical women, is explored in this UW NEWS article.
Sapna Cheryan and Laura Vianna (Social Psychology & Personality Area with Sapna Cheryan) explore the culture of interruption in this Yes! article.
Congratulations to Adriana Germano (Social Psychology & Personality Area with Sapna Cheryan), who received the Society for Personality and Social Psychology Heritage Dissertation Award.

Quantitative Minor Completed
Noah Triplett (Child Clinical Area with Shannon Dorsey)

Master's Degrees Completed
Catherine Dick (Child Clinical Area with Wendy Stone)
Diana Kwon (Adult Clinical Area with Jane Simoni)
Prerna Martin (Child Clinical Area with Shannon Dorsey)
Katherine Seldin (Child Clinical Area with Kevin King)
Noah Triplett (Child Clinical Area with Shannon Dorsey)
Laura Vianna (Social Psychology & Personality Area with Sapna Cheryan)

Candidate Status Achieved
Trent DesChamps (Child Clinical Area with Wendy Stone)
Lily Durwood (Child Clinical/Developmental Area with Shannon Dorsey and Kristina Olson)
Madi Feil (Child Clinical Area with Kevin King)
Iris Kuo (Cognition & Perception Area with Chantel Prat)
Terrence Pope (Social Psychology & Personality Area with Sapna Cheryan)
Megan Ramaiya (Adult Clinical Area with Jane Simoni)
Laura Vianna (Social Psychology & Personality Area with Sapna Cheryan)
Ezgi Yucel (Cognition & Perception Area with Ione Fine)

Graduated with Doctoral Degrees
Frances Aunon (Adult Clinical Area with Jane Simoni)
Liz Bird (Adult Clinical Area with Bill George)
Trevor Coyle (Adult Clinical Area with Lori Zoellner)
Saethra Darling (Animal Behavior Area with Mike Beecher)
Raoni Demnitz (Cognition & Perception Area with Susan Joslyn)
Matt Enkema (Adult Clinical Area with Mary Larimer)
Julie Harrison (Child Clinical Area with Shannon Dorsey)
Nick Lozier (Animal Behavior Area with Joseph Sisneros)
A. Paige Peterson (Adult Clinical Area with Corey Fagan)
Margarita Zeitlin (Cognition & Perception Area with Lee Osterhout)