The department offers a wealth of services to assist with research and integration into the educational experience. These include:
General Resources
Psychology Research Pool
The Psychology Research Pool (PRP) is an administrative mechanism that (a) offers a convenient way for undergraduate students enrolled in psychology courses to gain experience with a broad range of psychological research, and (b) furnishes faculty and graduate students in the Psychology Department with participants for their research projects. Student participation in the PRP is entirely voluntary.
Qualtrics
The department has purchased a license for Quatrics, please read below for more information.
What we have:
Qualtrics Unlimited Departmental License, for the Department of Psychology, with use limited to Psychology faculty, staff, and students/postdocs.
Unlimited Surveys
Unlimited Responses
Unlimited Technical Support and Training.
Includes the following add-ons:
File-Upload - Survey respondents can attach files back to the survey creator. Learn more - here (Ex. File Upload Survey Example)
Off-line App. - Used for researchers who do data collection where online access is not available. Learn more - here
SMS Surveys (Distribution through text messaging)
To create an account, follow the instructions here.
SPSS
The Department of Psychology can provide perpetual licenses of SPSS v 19 to any faculty member for their on campus personal desktop computers and for their laboratory-related desktops (including on campus student desktops).
These licenses do not expire. These licenses are available for desktop machines that are located in departmental buildings. Licenses are not available for laptop machines that leave the building or for home computers. To access these licenses, please contact Doug Kalk.
The department currently does not offer licenses for SPSS versions newer than version 19. The newer licenses can be purchased via the university at a discount, and these licenses require an annual renewal.
Graduate students can purchase highly discounted home licenses via the university or can access SPSS freely via the Center for Studies in Demography and Ecology cloud-based server here
---
Neuroscience Resources
Imaging Facilities
UW Psychology founded the Center for Human Neuroscience, and this center partners with the broader campus community in managing a research-dedicated 3-Tesla Siemens Scanner for use in human neuro-imaging studies. Information about the scanner can be found at: https://depts.washington.edu/chnadmin/
Questions regarding the scanner can also be addressed to Director Geoffrey Boynton and Associate Director John Pyles.
Electrophysiology Research Facility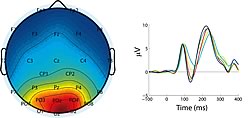 The department manages a state-of-the-art BioSemi EEG system. The laboratory is located in Kincaid Hall. Questions regarding the scheduling and use of the system can be directed to the laboratory manager and senior research scientist, Mark Pettet, Ph.D.: pettetmw at gmail.com