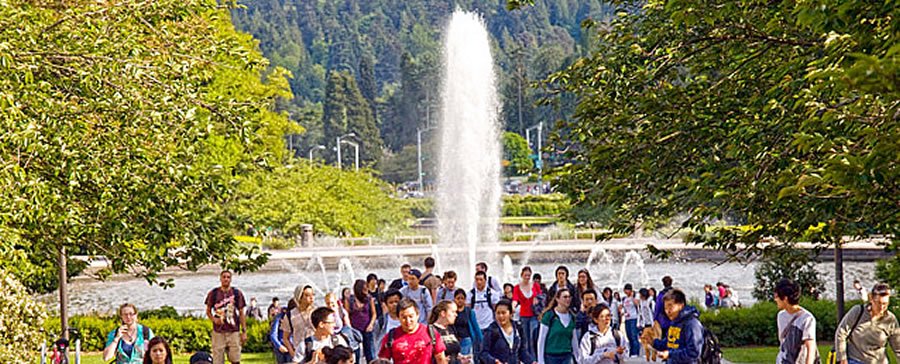 ---
About the Undergraduate Psychology Major
The undergraduate Psychology major at the University of Washington offers students a broadly based introduction to human and animal behavior based on a curriculum that emphasizes current research and theory. Read more about the Psychology major.
The UW Psychology program for undergraduate majors stresses scientific and statistical reasoning skills that help students evaluate data, claims, and theories in both the academic and popular literatures. We provide undergraduates research participation, applied fieldwork and supervised teaching opportunities. Students make use of what they learn in various career paths including areas such as counseling, education, and basic research. We also provide opportunities for a wide range of UW majors to include psychology as part of their general education.
Undergraduate Advising Office
The Psychology Advising Office has in-person and Zoom appointment hours Mondays through Fridays. Please click "Meet with an Advisor" below to set up an in-person or Zoom appointment or drop-in.
Meet with an Advisor Find Us On Campus
Undergraduate Studies and Advising Team
The Undergraduate Studies and Advising team offers services to assist you. You can also find information about how to find us and our advising staff.
Carrie Perrin, Director of Student Services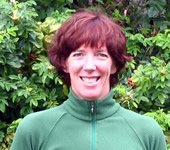 Welcome to the Psychology Department! Whether you are a prospective student or a declared psychology major, Cy, Vicky and I are eager to help you achieve your academic goals. I've worked at the University of Washington since arriving in Seattle in 1988, and have spent the majority of that time happily here in the Psychology Department. I enjoy my job because it gives me the opportunity to work one-on-one with students and also to look at academic advising issues from a broader, systemwide perspective. Home for me is beautiful Vashon Island , where I enjoy hiking, walking, and swimming. My family and I share the "ranch" with our dogs Finny and June, two sheep, and five crazy goats. My UW "home" is Guthrie Hall so please stop by for a visit!
Vicky Hansen, Senior Academic Advisor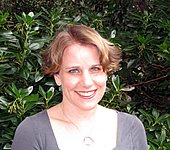 Welcome! I want to encourage you to look around our website and invite you to let us know when you have questions. We are happy to help you. I love working in the psychology department and have enjoyed working with students throughout their undergraduate experience. While I was completing my triple major in Psychology, Political Science and Communication at Purdue University, I learned a lot about creating a curriculum plan that worked for my needs. I stayed at Purdue University to earn a masters degree in a CACREP accredited counseling-based program called College Student Affairs. Subsequently, I have worked at Truman State University (Missouri) and at the University of Central Florida. I started at the UW in advising in 2003. I am married and have two stepsons, a daughter and one step-cat.
I work with students who are interested in the honors program and with the admissions process into the major. I teach Psych 298 in the Autumn quarter for seniors and recent alumni on applying to graduate school. I am happy to consult with any student or alumni on their plans for graduate school or career development.
Cy Delgado, Senior Academic Advisor
Hello, if you find yourself stumped with the pronunciation of my name, you are not alone; it is "sigh." I studied Education at Central Washington University and proceeded to work in Enrollment Management at Lake Washington Institute of Technology. In 2006, I joined the Office of Admissions at the University of Washington, where I read many admissions essays, and I can confidently say that to become a Husky, grades are not the be-all and end-all. With my knowledge of admissions, I decided to take my passion for helping students achieve their educational goals to a new level, and in 2015 I joined the Department of Psychology advising team. As an advisor, I enjoy meeting with prospecitve and current students. I also instruct PSYCH 497, a fieldwork experience course that applies and reflects on the skills and experiences you have gained in class through a volunteering experience. I love to travel with my partner Arlen in my free time, run, and work towards completing my M.Ed in Adult and Higher Education.