To learn more about the Psych 496-499 experiences, please watch this video.
Current Registration Procedures for PSYCH 496, 498, and 499 due to COVID 19
Please follow the procedure outlined below to registration for the following types of credit: PSYCH 496 (Peer Teaching), PSYCH 498 (Directed Reading), and PSYCH 499 (Undergraduate Research).
In response to restrictions related to Covid-19 (e.g., social distancing and office closures), we have amended the process by which undergraduations will obtain add codes for PSYCH 496, 498, and 499. The lab faculty (for 499 credit), or supervising faculty (for 496 or 498 credit), will need to provide information about the student(s) they would like to sign up for credit. In the case of PSYCH 499 credit, faculty must also provide a syllabus outlining what the student(s) will be doing with them. The information and syllabus should be emailed directly to William Kaplan, wkaplan@uw.edu, in the Psychology Department Main Office. William will then send an add code to the student(s) via email.
The faculty email must include:
Student's first and last name
Student number
Student's email address
Course number (PSYCH 496, 498, or 499)
Name of faculty
Project title (if PSYCH 499 credit)
Number of credits for spring quarter
If you have any questions, please contact William Kaplan, wkaplan@uw.edu, or Carrie Perrin, cyoung@uw.edu.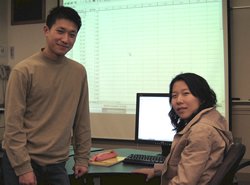 Psychology 496, Undergraduate Teaching Experience, provides opportunities for upper-division students to act as peer tutors or assistants in quiz sections and labs in psychology courses. They are expected to have successfully completed the course in which they tutor and to complete training. Peer tutors may receive two or three credits for each quarter, with a maximum of six credits. Credit will be granted on a credit/no credit basis only.
If you are interested in becoming a peer tutor or assistant, please contact an instructor who will teach a class in a future quarter that you have done well in in the past. Once you have an agreement with the instructor that you will receive Psych 496 credit, then you will need to pick up a registration card from the Psychology Main Office in room 119A Guthrie Hall. Please take this card to your instructor for a signature. Then, submit your card to the Main Office and they will give you a Facutly Code which will allow you to register for the credit using your MyUW account.