Welcome to our 2017 Cohort!
Welcome to our new graduate students!

This past September, 17 new graduate students began their doctoral studies in psychology at the University of Washington.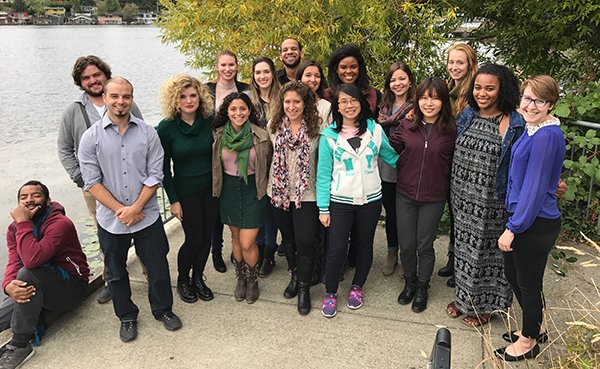 New students have arrived from across the US and internationally. Within the US, students have received degrees from institutions on the East Coast (Harvard, University of Baltimore, Dartmouth, Villanova), the Southeast (Vanderbilt, Kennesaw State), the West Coast (University of California Santa Barbara, Western Washington University), and many places in between (Denver University, University of Michigan, Notre Dame, Northwestern, Albion College, Arizona State). Two students also completed their undergraduate studies here at UW. Internationally, students have received degrees from Quest University in Canada, Bilkent University in Turkey, and University of Taipei in Taiwan.

This group is already receiving recognition for their outstanding potential through fellowships and awards. Three students were awarded Top Scholar summer funding from the psychology department during our competitive recruitment cycle. One student joins us with a National Science Foundation grant, and one student has received two years of funding from the WRF Neuroengineering Fellowship through UW Institute for Neuroengineering and eScience.

New students attended a weeklong orientation before the official start of fall quarter, organized by an advanced graduate student who was selected as the department's Lead TA. This year's Lead TA, Katy Fladeboe, is a 4th year student in the developmental area working with Lynn Fainsilber Katz. Orientation events included a campus-wide TA conference; a formal welcome from our new Department Chair, Cheryl Kaiser, and graduate advisor, Jeanny Mai; presentations from departmental and campus-wide organizations and resources; and panels from faculty and graduate students. New students particularly enjoyed getting to know their cohort through the orientation process and, of course, learning about all the best local places to eat!

We look forward to seeing all of their future accomplishments!
Supplemental Reading: