Two Ph.D. Graduates with Specializations in Diversity Science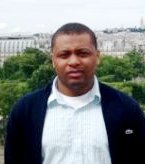 This summer, the UW Psychology Department celebrated Daniel Byrd and Briana Woods as the first Ph.D. graduates to earn a Specialization in Diversity Science along with their doctoral degrees. The Diversity Science Specialization is awarded to students who augment their doctoral studies with training that promotes the research and teaching of issues related to diversity.
Psychology graduate students working toward the Diversity Science Specialization must take a series of approved diversity-related courses and complete a capstone paper or presentation demonstrating their expertise and understanding of diversity issues in psychology. Dr. Woods capped her study of Diversity Science by preparing a paper entitled "A step in the direction of cultural competence: A brief training in addressing racism and privilege in clinical work." Dr. Byrd completed his work for the specialization by developing and teaching an undergraduate seminar on American race relations.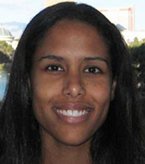 The Diversity Science specialization was created in 2008 as part of the Department's goal to become a leading research hub for psychological investigation addressing issues related to diversity. Since its creation, UW Psychology's Diversity Science initiative has inspired several similar diversity research programs at universities across the country.