Keeping Busy with Diversity Steering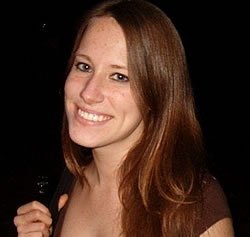 Photo: Teri Kirby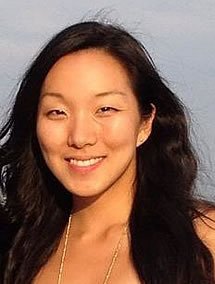 Photo: Joyce Yang
The beginning of the 2013-2014 academic year saw a change in leadership for the Diversity Steering Committee (DSC). Our previous fearless and capable chair, J. Oliver Siy, graduated with his Ph.D. in Social Psychology & Personality and moved on to greener (or maybe just meaner) pastures as a post-doc at Columbia University in New York City. Fourth year graduate students, Teri Kirby from the Social Psychology & Personality area and Joyce Yang from the General Clinical area, are the newly minted co-chairs of DSC.
Our Autumn Quarter kicked off with a running start, heralding in fresh new graduate students. The DSC recruited new members by presenting at New Student Orientation, actively seeking to diversify the psychology areas represented by our members (in recent years, our members have predominantly been from the Social Psychology & Personality area). New members this year include: first year General Clinical student, Lizzie Neilson; continuing clinical students, Charlotte Brill, Sarah Edmunds, Bryan Kutner, Karen Pang, Frank Schwebel, and Helen Valenstein-Mah; social/personality students, Vasundhara Sridharan, Sianna Ziegler, and Arianne Eason; developmental faculty, Kristina Olson, and lab manager, Gary Xia.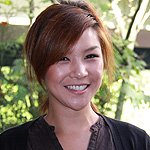 Photo: Karen Chang
DSC members had a strong presence at the annual GO-MAP (Graduate Opportunities and Minority Affairs Program) Getting Connected Orientation and Reception on October 17, 2013, an event gathering minority graduate students from all disciplines across campus. At the event, panels of faculty and students of color oriented new and returning students to the new academic year, sharing tips on how to make it through graduate school as a minority.
Karen Chang, a second year DSC member and Social Psychology & Personality student, attended the orientation and pointed out:
"It was especially helpful for them to normalize the challenges we might face, and see that there was a way to get through it. A lot of times we see really accomplished faculty members and think they must not be subject to the same fears and experiences as us, so it was really nice seeing that we could be them one day too.
"I [got] to hear two student speakers that were quite inspiring…the first one was urging us to take advantage of what GOMAP has to offer: that they create a space where fostering lifelong friendships was possible, and that they often found support from each other when the going got tough. I think it's a great program that allows you to meet other people of color in different disciplines who might face similar challenges as you. The other speaker, the president of the Black Student Union, the message I got from him was to go out and make a difference: inspire another student, be involved with the program, be a part of making GO-MAP as great as it is."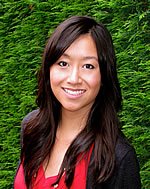 Photo: Karen Pang
DSC also oversees the psychology Diversity Science Specialization and recently awarded the certificate to Karen Pang, a fifth-year child clinical student working with Elizabeth McCauley. To obtain the Diversity Science Specialization, Karen completed coursework in Minority Mental Health (PSYCH 580), Cross Cultural Competency (PSYCH 581), and Diversity Science Brownbag. She also TA'd Psychology of Gender (PSYCH 257) and Psychobiology of Women (PSYCH 357). We had an opportunity to ask Karen about how obtaining the Diversity Science Specialization has impacted her work in graduate school.
Regarding her research, she comments:
"My dissertation examines how culture influences the way depression and positive affect are expressed among a clinical population of Asian and Caucasian adolescents. Because cultural issues are such a prominent feature of my research, the specialization was integral in helping me conceptualize my research questions. While experience informed me that a one size fits all approach may not work when dealing with diverse populations, the diversity specialization exposed me to research studies and allowed me to employ empirical grounding to back up my research aims."
Karen also discussed how she engages with diversity in her clinical work:
"What I have learned from the specialization also influences my case conceptualizations of individuals I see within a clinical setting. Culture and racial/ethnic identity can greatly affect one's understanding of mental health, symptom expression, and choice of treatment. It would be remiss to ignore such an important component of an individual's life."
The DSC looks forward to supporting graduate students in exploring diversity science in their coursework, research, teaching, and other domains of engagement within and outside the UW. Please contact us at psychdsc@uw.edu.
Supplemental Reading: