Undergraduate Program
"The goal of uplifting youth is one that I share with Aric and this scholarship makes it that much more possible for me to achieve my academic goals and make that a reality."
- Janaia Hemphill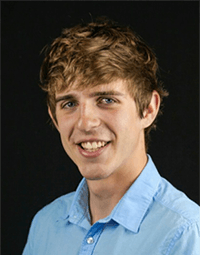 Aric Chandler
This fall, numerous psychology majors applied to become the 2020-2021 Aric Chandler Scholar. Applicants were asked to demonstrate their interest in child or adolescent psychology by outlining their relevant volunteer, research, work, or personal experiences, as well as their educational and career goals. The recipient of this year's $4,000 Aric Chandler Memorial Scholarship is psychology senior Janaia Hemphill.
In 2016, Aric Chandler had been admitted to the UW as a transfer student from Bellevue College and was on the way to fulfilling his dream of studying psychology here. Just days after being admitted, that dream was cut short when Aric died unexpectedly from SUDEP (Sudden Unexpected Death in Epilepsy). What did not die on that day was Aric's passion and commitment to working with adolescents. Aric's parents, David and Kacee Chandler, along with his family members and friends, established an endowment to keep Aric's dream alive by providing support for transfer psychology majors who plan to work with children and adolescents.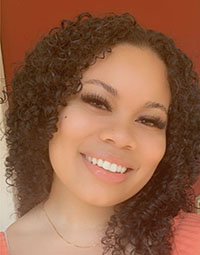 Janaia Hemphill
Janaia Hemphill transferred to UW in winter of 2020 from South Seattle Community College and is pursuing a Bachelor of Arts in psychology. "I grew up in Seattle so that natural love and appreciation for the UW was instilled in me," recalls Janaia, "so I was ecstatic when I was admitted and given the opportunity to finish my degree at such a well-established and innovative institution." Although she was only able to study on campus for a few months before the pandemic moved all instruction online, Janaia says that the highlight of her UW experience so far has been the professor and students that she has met in the virtual environment while everyone is working together to figure out the "new normal." She observes that a "new level of intimacy" has formed among the community of faculty and students.
Janaia observes that her decision to study psychology was strongly influenced by her own mental health experiences and the resources that were introduced to her when she sought out help. "As a black woman," says Janaia, "I have first-hand experience with the stigma that surrounds mental health in the black community." As she began to learn more about the field of psychology through her own experiences, she became passionate about furthering her education toward a goal of establishing a career in the mental health field. A broader goal is to work toward "quieting the stigmas" in her community.
Following graduation with her BA in psychology, Janaia plans to enter a PsyD graduate program where she can pursue her passion for clinical work. "The Aric Chandler Scholarship will play a large role in my ability to make an impact on young people in my community," Janaia explains, "and being a resource for them as I work toward making therapy as accepted and accessible as possible."