Thank you for your interest in the University of Washington LEARN Clinic. Unfortunately, we are not taking new clients or adding to our waitlist at this time. If you would like a list of referrals to other assessment services in the community, please click HERE. If you are still seeking services in the future, please call back in Summer of 2023 to check the status of our waitlist at that time. Thank you.
At the Psychological Services and Training Center
Learning and Behavioral Assessments for Children, Adolescents, and Adults
Who Are We?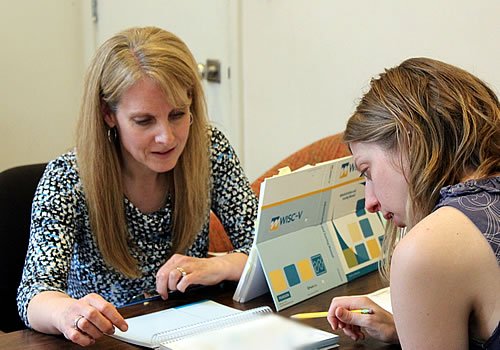 The LEARN Clinic is a self-sustained specialty clinic within the University of Washington's Psychological Services and Training Clinic. OUR MISSION is to provide high-quality training in psychological assessment to clinical psychology graduate students at the University of Washington, while also providing assessment services to the community at-large. Dr. Julie Quamma, the Director of the LEARN Clinic, conducts and/or directly supervises all evaluations.
Services Provided:
The LEARN Clinic provides evaluations and consultation addressing a variety of learning, attention, and behavioral problems experienced by children, adolescents, and adults. Most commonly, we conduct comprehensive evaluations that include a thorough clinical interview and administration of an individualized battery of psychological and neuropsychological tests and behavioral questionnaires, with the goal of obtaining a comprehensive assessment of cognitive functioning across a variety of domains of functioning, and to identify strengths and weaknesses, as well as any specific learning and/or attention problems. Clients then participate in a feedback session where test results, impressions, and recommendations are provided. A comprehensive written report documenting these findings and recommendations is then finalized and distributed to clients.