Undergraduate Accomplishments
The Psychology Department is proud of the accomplishments of our undergraduate students. We honored the achievements of many of these outstanding students at the inaugural Psychology Awards Luncheon in May. Check out some of the highlights from this year:
On May 19, most of our Psychology Honors students as well as a large number of their colleagues - 70 psychology majors in all - participated in the campus wide Undergraduate Research Symposium.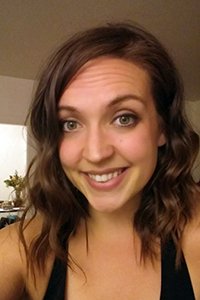 Kayla Oliver
This spring, Psychology junior Kayla Oliver was the recipient of a Hagenstein Research Travel Award. Made possible by the Ruth H. Hagenstein Endowment, these travel awards assist undergraduate Psychology majors who plan to attend professional conferences. Kayla will use her $1000 award toward expenses to attend and present her research at the 54th Annual Society of Animal Behavior Conference. Kayla's research mentor is Psychology Research Professor Emeritus Dr. Jim Ha.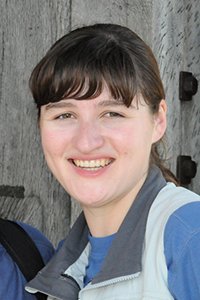 Katie Champoux
Psychology and Neurobiology major Katharine (Katie) Champoux was awarded a Irene Dickson McFarlane Tuition Scholarship. These $5000 scholarships rotate each year through the four divisions of the College of Arts and Sciences and are meant to honor and support the College's most meritorious students. Katie, who ultimately plans a career as a pediatrician or family medicine physician, was nominated by the Psychology Department with support from her research mentor, Professor of Biology and Otolaryngology Dr. David Perkel.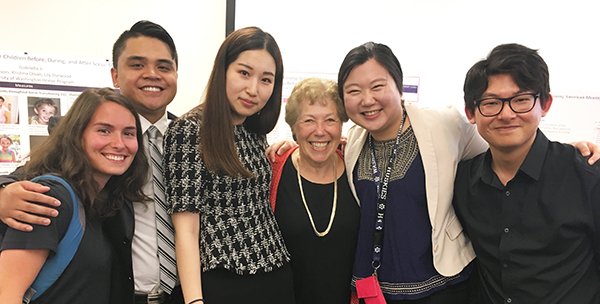 Nadia Kako, Jordan Epistola, Xiyao Wang, Program Director Dr. Miriam Bassok, Jiwon Jung, and Hohjin Im
Members of the 2017 Psychology Honors cohort showcased the results of their research at the Psychology Honors Poster Session on May 30. The poster session, along with the completion of a senior thesis, marks the culmination of a two-year intensive research program. Congratulations to our honors students on this impressive accomplishment: Homer Aalfs, Santino Camacho, Daniel Cho, Jordan Epistola, Hohjin Im, Chonghui (Gabriella) Ji, Jiwon Jung, Shi Roselie Lu, Christopher Perry, Sarahi Ponton Junes, Alexander Preston, Kyle Visitacion, Kelsey Walker, Xiyao Wang Yiyu Wang, and Shin-Phing (Christine) Yu. Job well done! To learn more about these students and their areas of research take a look at the poster session program.
The 2017 Guthrie Prize was awarded to Santino Camacho and Hohjin Im. Named for the late Psychology Professor Edwin R. Guthrie, the prize was established to encourage excellent writing about psychology that is both broad in scope and accessible to the non-specialist. Santino won in the Best Empirical Paper category. His paper, "Does perceiving Asian Americans as experiencing prejudice facilitate greater inclusion of Asian Americans in the racial minority category?", was sponsored by Sapna Cheryan. The winner in the Best Conceptual/Literature Review/Research Proposal category was Hohjin Im. Hohjin's paper, "Cultural differences in feedback interpretation and mindset: implications for intervention," was sponsored by Ann Culligan.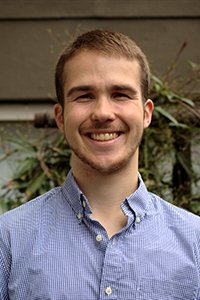 Homer Aalfs
Each spring, the College of Arts and Sciences awards the Dean's Medal to a top student in each academic division. Homer Aalfs was the Psychology Department's nominee for the Dean's Medal in the Natural Sciences Division. Homer will graduate Cum Laude with a Bachelor of Science in Psychology and a minor in Environmental Studies. Homer completed his psychology honors work under the direction of Psychology Research Professor Lynn Fainsilber Katz. Following graduation, Homer will begin work as a researcher in the Katz Lab and plans to apply to Ph.D. programs in psychology.
Congratulations to the Psychology majors who were selected to be part of this year's Husky 100 cohort. These outstanding students are Hakikat Bains, Katie Bui, and Reina Kluender. The Husky 100 recognizes 100 undergraduate and graduate students from the three UW campuses, in all areas of study, who are making the most of the Husky experience.
This year five Psychology majors were selected to be part of the McNair Scholars cohort. The Ronald E. McNair Post-Baccalaureate Program provides strong mentorship and guidance for students who are planning to pursue doctoral studies. Congratulations to the 2016-17 McNair Scholars Santino Camacho, Sarah Gage, Reina Kluender, Mi'Lexus Milton, and Kelsey Walker.