Letter From the Chair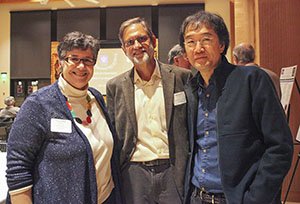 Ana Mari Cauce & Jeansok Kim at 100th celebration.
The UW Psychology Department was founded 100 years ago, in 1917! As part of our celebration of this historic anniversary, we recognize that many of the faculty hired in our early years ultimately became leading pioneers in all branches of psychological science. That is, their research has come to define our current understanding of why we behave the way we do. Our long standing tradition of taking multidisciplinary perspectives on behavior has allowed us (that is, our faculty along with our 25,000 undergraduate and 600 graduate students) to have positive impacts across all sectors of society, including law, medicine, scientific knowledge, education, engineering, and clinical and public service. Learn more about how our department grew to be not only leaders in research, but also a leader in training the next generation of innovative minds. Such a range of influences demonstrate that understanding behavior is fundamental to the success of any organization and thus has the potential to solve society's greatest challenges.
It is now up to us to continue our predecessors' legacy of excellence in research, teaching, and societal impact. Over the next 100 years, our mission is to Promote Healthy Minds Through Psychological Science. We aim to accomplish this mission by addressing three of society's major challenges:
Understand the Mind Through Behavioral and Brain Sciences:

Understanding how the most complex processor known (our brain) perceives, learns and communicates with the world around us, and how these processes impact our decisions and actions, will allow us to discover new and transformative technologies that improve quality of life.

Optimize Human Potential by Increasing Resilience in Children and Adults:

How can we enable all individuals in our society to experience sound mental health and psychological well-being? How do we optimize human potential? We will integrate our well known clinical research with developmental, social, cognitive, and neuroscience-based psychology to create cutting edge innovations for intervention in cases of suicide, depression, anxiety, addiction, and developmental challenges.

Achieve Social Equity:

We will synthesize developmental, social, and biological approaches to understand people's biases and how biases translate into inequality at the societal level.
You can partner with us so that we can solve these critical societal challenges together! Consider becoming a Friend of Psychology, as your support will help our students and faculty make great advances that improve society. To our current Friends, thank you so much for your continued support! Your contributions have already transformed the future of students and programs alike. Please let me know if you have comments or questions about our future initatives.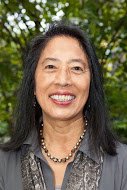 Sheri Mizumori
Have a wonderful summer!
Warm wishes to you and your family,
Sheri