Greetings from the Chair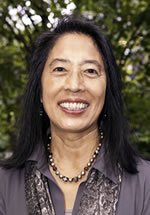 Photo: Sheri Mizumori
Happy holidays to our many alums and friends! As 2015 comes to an end, it is exciting to recall the many accomplishments and high points of the year. It started with the arrival of two new assistant professors (Drs. Gire and Stocco) who carry out some of the most technologically advanced research on the mind and brain. The year was filled with national and international recognition of the many astounding discoveries by our faculty, graduate and undergraduate students, and postdoctoral fellows, as well as the community impact of their research. I thank our many friends who helped to make these hires and research successes possible. We were also very excited that one of our long time faculty members was selected to be the President of the University of Washington. Congratulations, President Cauce!
In this 2015-2016 year we are celebrating our 99th birthday! Over the decades, our department has had historic impact on the field of psychology and on our understanding of behavior in our everyday lives. We are not done yet! Stay tuned for a number of public events that are planned for this and next (our 100th) year where you will hear about not only our accomplishments but, more importantly, our vision for the future. We hope that you become involved in our future by attending these events and/or contributing to one of our important future goals, and that is to shorten the distance between ground breaking research discoveries and their implementation for the benefit of society. One such event is the 2016 Edwards Public Lecture Series that is focused on 'Connecting the Dots Between Research and the Community.' Hope to see you there this spring!
Have a peaceful holiday, and best wishes for a wonderfully exciting new year!
Sheri