Faculty Focus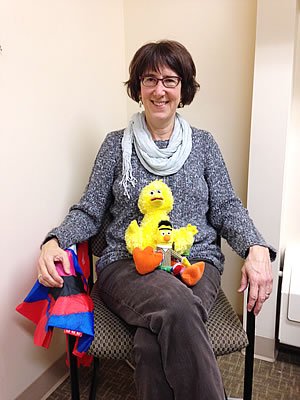 Photo: Dr. Wendy Stone and friends
Dr. Wendy Stone is a behavioral scientist and child clinical psychologist who has been conducting research in the field of autism for over 30 years. She began working in this area when the prevalence of autism was considered to be a rare disorder, estimated at three to four children per 10,000. Her research focuses on identifying the early-emerging features of autism, with the goals of facilitating early detection and improving early access to specialized intervention. Stone has received federal funding for her research since 1993, and has authored numerous scientific papers on the early identification, assessment, treatment, and follow-up of young children with autism. Her research led to the development of the Screening Tool for Autism in Toddlers (STAT) and a book for parents entitled, Does My Child Have Autism? Dr. Stone directs the University of Washington READi Lab, which is involved in research, training, and outreach activities related to early detection and intervention for children with autism.
Stone has served as an advisor to Sesame Street since 2009, when she was commissioned to write a white paper to describe the state of the science of autism and provide suggestions for unique contributions that Sesame Street could make to the autism community. After six years of planning and consultation with families and experts in the field, Sesame Street's autism initiative came to fruition in October 2015, with their rollout of "See Amazing in All Children." Stone is very pleased with the products that have been developed to date, which include multimedia activities and materials for siblings, parents, educators, and other providers. The products are infused with the Sesame Street approach of promoting understanding and acceptance by focusing on the similarities between children with and without autism, rather than their differences.
Stone's own work in recent years has become more and more community focused. She currently serves as principal investigator on an NIMH grant that is examining a novel healthcare delivery model for expediting access to specialized services for young children with autism. She is working with primary care providers to promote universal autism screening at 18 months, and with birth-to-three providers to implement evidence-based, autism-specialized interventions with toddlers with, or suspected of having, autism. The goal of this project is not only to improve outcomes for young children, but also to improve caregivers' well-being and satisfaction with the healthcare system.
Dr. Stone will be discussing her research in The Allen L. Edwards Public Lecture Series, on May 4, 2016 at 7:30 pm in Kane Hall. More information about this free lecture, including RSVP information, will be available at https://psych.uw.edu/.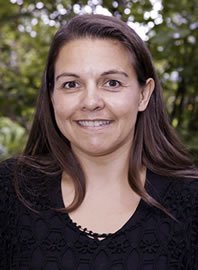 Photo: Stephanie Fryberg
Dr. Stephanie Fryberg, a member of the Tulalip Tribes, accepted a joint appointment as Associate Professor in American Indian Studies and Psychology. Fryberg previously served as an Associate Professor of Psychology and affiliate faculty member in American Indian Studies at the University of Arizona, and as the director of Cultural Competency, Learning Improvement and Tulalip Community Development for the Marysville School District in Marysville, Washington. Her primary research interests focus on how social representation of race, culture and social class influence the development of self, psychological well-being, and educational attainment. In 2011, Fryberg testified before the U.S. Senate Committee on Indian Affairs on the topic of "Stolen Identities: The impact of racist stereotypes on Indigenous people." She received her master's and doctorate degrees in social psychology from Stanford University, where in 2011 she was inducted into its Multicultural Hall of Fame. At the UW, Fryberg teaches in both American Indian Studies and Psychology, and her courses include Social Psychology, Cultural Psychology, and American Indian Identity.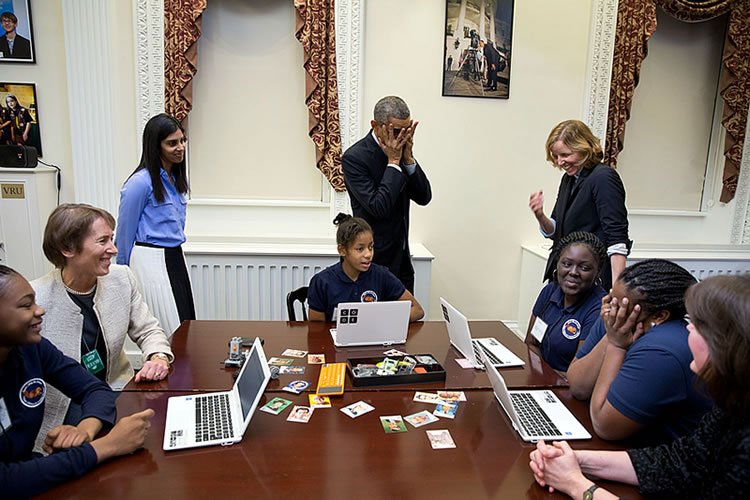 Photo: Dr. Sapna Cheryan with President Barack Obama at the White House
Sapna Cheryan was invited to the White House in December 2014 for Computer Science Education Week, where she got to meet President Obama, Chief Technology Officer Megan Smith, and John Holdren, Director of the Office of Science and Technology Policy. The White House issued a press release announcing a "computer science classroom design prize" based on her work on how to change environments to encourage more women to enter computer science.