Spring 2020 Updates from the Diversity Steering Committee

Diversity Steering Committee
This year the Diversity Steering Committee (DSC) pushed forward several new projects and initiatives. Here are some highlights.
URM Recruitment Programs Survey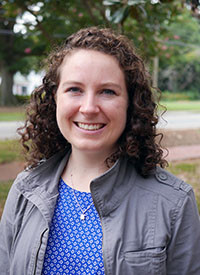 Kim Bourne
Kim Bourne (our DSC Research Assistant and Social Psychology & Personality Area with Cynthia Levine), has been working hard to collect data on URM recruitment programs from peer institutions. Our goal is to collect data on the effectiveness of these programs in increasing representation in psychology graduate programs so that we can implement a program of our own in the future.
Diversity and Inclusion Faculty Training
Professors Cheryl Kaiser and Lynn Fainsilber Katz have been working with the Center for Teaching and Learning to administer faculty diversity and inclusion trainings. Professor Kaiser requested the DSC create pre- and post-training assessments to evaluate the trainings. We have already administered the pre-training assessment and are working to finalize a post-training assessment and include relevant questions in the bi-annual climate survey, which will be administered next Autumn.
Syllabus Task Force
We have formed a task force to review faculty syllabi and have recently begun to push this initiative forward. We are still in the early phases, and we encourage anyone who might be interested or have suggestions to reach out to us and get involved!
Creating a Channel for Reporting Bias
In our commitment to creating inclusive spaces, DSC is beginning to identify potential channels for reporting bias within the department. We recognize the sensitivities of this topic and are working to ensure this channel is created (and subsequently maintained) with care. In the meantime, if you wish to (and feel comfortable) discussing a bias incident, the DSC's doors are always open.
| | | |
| --- | --- | --- |
| | | |
| Terrence Pope | | Noah Triplett |
We also sadly report that Terrence Pope's (Social Psychology & Personality Area with Sapna Cheryan) time as a DSC co-chair is coming to an end this year. Terrence served for the past two years as a DSC co-chair. We continue to look forward to seeing what DSC can achieve under the continued leadership of Noah Triplett (Child Clinical Area with Shannon Dorsey) and our incoming graduate co-chair.
The DSC looks forward to supporting graduate students in exploring diversity science in their coursework, research, teaching, and other domains of engagement within and outside the UW. We are always welcoming greater participation from students and faculty. Please contact us at psychdsc@uw.edu or join us on Slack for more information or to ask how you can be a part of one of our upcoming projects!
Supplemental Reading: