Prestigious Start for a First Year!
Eric Gomez is a first year Social Psychology and Personality graduate student who is working with Professor Cheryl Kaiser. Upon joining our program in the fall, he was selected to receive a GO-MAP Presidential Diversity Fellowship and Graduate School Top Scholar Award. He adds to this already impressive list of funding with a Ford Foundation Fellowship! Get to learn about our new student by checking out our brief interview with him below.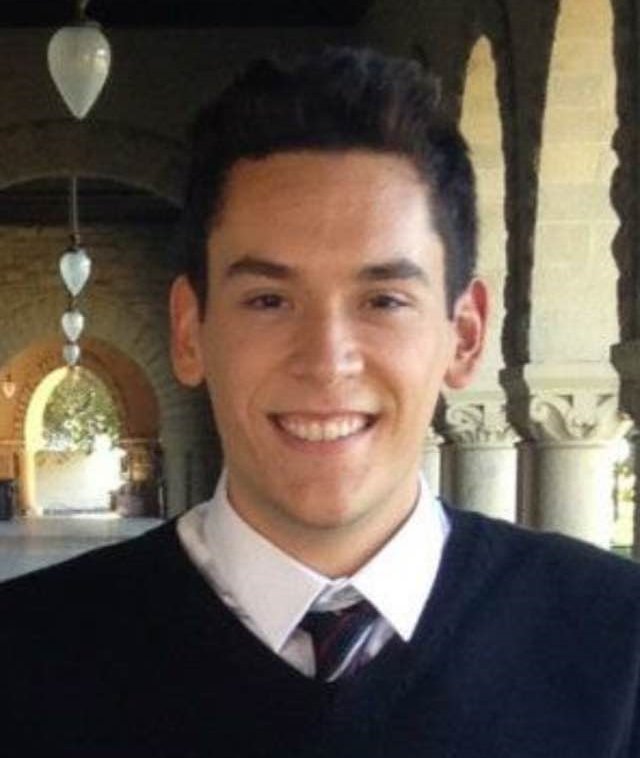 Eric Gomez
Let's start with the basics, where are you from and where did you complete undergrad?
I've been in the Bay Area my entire life until moving to Seattle. I lived in San Jose for a few years and then my family moved to Windsor, a town about an hour north of San Francisco. I got a BA in Psychology and minor in Feminist Studies from Stanford University.

How did you wind up at UW/why did you apply here? What do you think about living in Seattle?

I greatly admired the research being conducted by the professors here at the UW. I was attracted to the collaborative nature of the department and saw a lot of intersecting research interests with multiple professors.
Seattle is a charming city. Although I sometimes carry an umbrella, I actually love the rain. Sleeping and working to the sound of rain and running in the rain are a few of my favorite things.
What is your research interest and how did you get into it (what inspires/motivates you)?
I'm broadly interested in prejudice, identity, stereotyping, and stigma. I'm motivated by the challenge of making sense of the seemingly infinite factors of human behavior and the real-world applicability of psychological science.
How did you learn about your funding opportunity and tell us about the application/waiting process?
I learned about the Ford Foundation funding opportunity through my advisors and fellow students. The hardest part about the application process was refining what I wanted to say in so few pages.

How did you feel when you learned that your application was accepted and that you will receive funding?

I was both relieved to receive funding and energized to continue working toward the goals of the Ford Foundation—diversifying science and the academy. The decision also came out the same day as a rejection from a different fellowship so it turned a not-so-great day into a great one.
What is the name of your project and the funding source?

I proposed a project investigating whether engaging in online activism promotes subsequent activism at the individual level. I received a Predoctoral Fellowship from the Ford Foundation.
Do you have any advice/tips/suggestions for others who may apply to this opportunity? About graduate study in general?
Write a cohesive narrative that ties together your past, present, and future—but don't just translate your CV into prose.
Take time off before graduate school—get more research experience or try something new to see if a PhD is right for you.

What do you hope to accomplish with the funding and/or while in the UW Psychology graduate program?
Spend more time on my research and take more classes in statistics and programming!

What do you like doing in your spare time?
Going on walks and runs in the city, watching movies (especially in theaters), playing video games, and hanging out with cats.

The last book and/or movie you saw and enjoyed?
It came out a while ago, but I saw "Mad Max: Fury Road" like six times at the movie theater.

What you plan to do once you complete your PhD?
I hope to stay involved in research. Becoming a professor and spending a lifetime learning, teaching, and mentoring sounds like a fulfilling way to do so.
Supplemental Reading: