Greetings from the Chair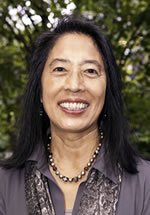 Photo: Sheri Mizumori
Welcome to the 2015 Summer Edition of the Psychology Newsletter! It has been a most wonderful year for the department. Our thriving undergraduate majors continue to have strong and unique impact in the community, and experience the richest research opportunities at the UW. To push the boundaries of these opportunities, the department now provides for the first time competitive undergraduate research and travel awards. These awards are supported by the department in partnership with our new Ruth H. Hagenstein Endowed Scholarship fund. Students in our nationally ranked graduate program were highly successful in securing research funding. This was not an easy feat in this tough economic climate! The innovative research of our faculty continued to expand with the acquisition of their new research grants, and with the unveiling of a new seed grant mechanism within the department—the Faculty Interdisciplinary Research Program Award, or FIRPA. FIRPAs are meant to jumpstart new and transformative discoveries in psychological science with unique collaborations that cross traditional disciplinary borders. Several new FIRPA projects are now underway.
Our annual Edwards Public Lecture Series was again a great success as our faculty showcased cutting edge research on the Psychological Science of Inequity and Inequality, a timely subject of concern in today's society. To further our effort to bring the latest psychology research directly to the public, we have expanded our public lecture program to include single, more specialized lectures throughout the year. The most recent such public lecture focused on our current understanding of the effects of exercise on cognitive and mental health. I hope you had a chance to attend these lectures, but if not, they are available on-line so you still have an opportunity to enjoy them!
We were fortunate to be able to add a number of stellar faculty and staff to our department team. Dr. David Gire is a new Assistant Professor of Behavioral Neuroscience. Using state-of-the-art neuroscience methods, Dr. Gire's research explores how neurons of the brain allow us to make odor-based decisions. Joanne Edwards joined us as the Assistant to the Chair, and Melissa Harrell came on board as our Payroll Coordinator. Very recently, Jeneil Lagasse has become our Associate Administrator, and Cy Delgado has joined our fabulous team of undergraduate advisors. I would like to extend a warm welcome to all!!
With the spring quarter, we saw many hundreds of our students graduate with B.A., B.S., or PhD. Degrees. What a fabulous accomplishment, congratulations! It was an honor to be a part of their journey as they prepared to go out to make their mark on society. I wish everyone the best, and I very much look forward to hearing updates from our newest alums.
To all of our department friends, thank you for continuing to support a bright future in Psychology. Have the most wonderful summer!
Warm regards,
Sheri