Spring 2021
Published: 03/08/2021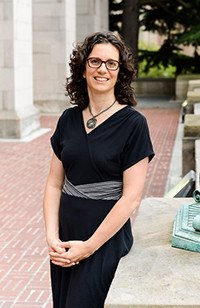 Cheryl Kaiser
Greetings from the University of Washington Department of Psychology! This academic year has been one like no other, and I am immensely proud of the creativity, flexibility, resilience, and forward thinking of our faculty, staff, and students as we've navigated these uncertain times.
Our classes have continued in fully remote mode, with our faculty and instructional teams engaging with technology and pedagogical research to offer the world class instruction our students have come to expect. One unanticipated benefit of this remote mode has been our ability to increase access to popular courses that would normally be constrained by limited classroom space. Dr. Nicole McNichols best exemplifies this approach as she's now taught 3,600 UW undergraduates in her course, the Diversity of Human Sexuality, since we moved to remote mode last spring. The College of Arts and Sciences published an article on Professor McNichols's course.
Spring quarter brings exciting new opportunities to our department. After several years of planning, Psychology now has occupancy of the newly renovated Kincaid Hall, and many of our faculty labs and clinics will be moving into this beautiful new space this spring. Additionally, Kincaid Hall is the home for the College of Arts and Sciences new imaging center, with its 3T Siemens MRI as a centerpiece. Scanning will begin this spring, and Professor Ione Fine and graduate student Kelly Chang were successful in obtaining a Student Technology Fee Grant that will provide scanning hours to undergraduate and graduate student trainees. We are excited to see the imaging center support our campus's research and teaching missions.
Psychology is also welcoming numerous new faculty members into our department. You will meet Drs. Angela Fang and Ariel Rokem in this newsletter, and next fall we will introduce you to Drs. Jennifer Forsyth, Tyler Jimenez, Milla Titova, Lucía Magis-Weinberg, and several additional new faculty we are recruiting in our active searches. Our new additions bring cutting edge research and innovative courses and teaching methods that will advance our department's mission.
Our department has continued to advance its core mission to promote equity in our science, teaching, and community, and you can read about the Diversity Steering Committee's outstanding contributions in this newsletter. Likewise, our Undergraduate Admissions Committee has holistically revamped how we admit students into our competitive major, resulting in a highly diverse group of talented undergraduate students. Our faculty, staff, and students have also revised department processes with an eye toward greater equity, including how awards are distributed, how graduate admissions is conducted, how we support our hiring committees and practices, and how we address reports of bias. Our faculty are continuing with inclusive teaching training, and there is palpable excitement across the department with respect to better aligning our practices with our aspirations.
The UW cherry blossoms will soon remind us that spring is on the way, and with this, the hope that we are on the pathway to returning to something more normal as more of our population is vaccinated. During these challenging times, we have remained grateful for the steadfast support of our community, and I wish you and yours well.
---
Featured Articles
This year we welcomed Dr. Angela Fang, Assistant Professor of Clinical Psychology and Director of the CoNNeCT Lab to our department. Dr. Fang's research examines the neurobiological correlates of anxiety and obsessive-compulsive related disorders to develop more effective treatments for these conditions. We're so excited to have her in our department. Learn more about Dr. Fang's research HERE.
---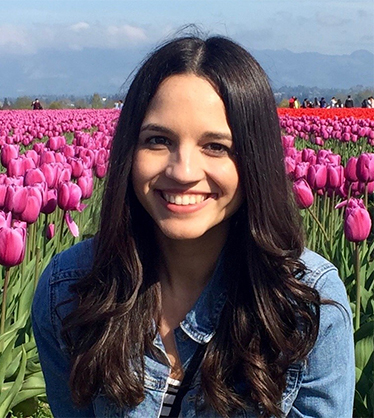 Natasha Gulati
Natasha Gulati (Adult Clinical Area with Bill George) is our latest student to receive predoctoral funding through the National Research Service Award (NRSA) and National Institute on Alcohol Abuse and Alcoholism (NIAAA) for her research on intimate partner violence and alcohol. The background of this research award was covered in a previous article. Learn more about Natasha below!
Let's start with the basics, where are you from and where did you complete undergrad/masters?
I grew up in Austin, TX and Portland, OR. I completed my undergrad degree in Psychology and General Business at Gonzaga University and moved to Seattle afterward.