Letter from the Chair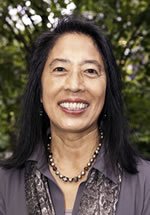 Sheri Mizumori
Here we are, starting not just another academic year, but we are at the beginning of our 100th academic year! Yes, that's right, our Psychology Department was established 100 years ago in January of 1917! What a great time to celebrate our long and strong history of pioneering and impactful discoveries that have shaped our understanding of fundamental behaviors such as how we learn and remember, how we make sense of our external sensory world, how children develop social and emotional competence, how the brain enables us to make good decisions, how implicit biases shape our view of the world, and how psychological intervention can improve mental health around the world. Keep an eye out via our social media sites (e.g. facebook and twitter) and/or our website for 'Did You Know?' cool facts about the details of these discoveries. While it is fun to go look back in time, this centennial milestone is even more important time to look ahead with new visions for the future. Stay tuned for the unveiling of our broad and ambitious visions for a transformative future! Tackling some big societal problems is foremost on our minds. As a sneak preview you will be hearing about plans to improve mental health by growing resilience in children and adults, to promote social equality, and to launch new levels of impactful psychological intervention through brain science. Click here to learn about our ongoing work to reduce inequities in society.
As part of our 100th year celebration, we also recognize the pivotal role that our students have played in advancing both our teaching and research missions. While our faculty continue our historic tradition of teaching many of the most popular courses on campus to a wide range of majors in addition to psychology majors, undergraduate student involvement in research has made our research programs what they are today! These research and other capstone experiences have prepared our students to not only succeed but to become leaders in diverse careers. After receiving their PhDs, our graduate students continue to snap up the most competitive positions, be they in academia, research, or industry. While many of you have let us know the wonderful things you have done since graduating, we'd love to hear from more of you! Let me know what you are up to by sending me a quick email (mizumori@uw.edu).
I want to express my humble and sincere appreciation to those who have supported the department for many years, for without your support we would not be in the great position that we are today! I invite ongoing and new supporters to partner with us as we move forward generating new leaders who are equipped to tackle the challenges of the next century.
Have the most wonderful holiday, and I wish you and your family the best of health and happiness in the new year!
Sincerely
Sheri Mizumori, Chair