Faculty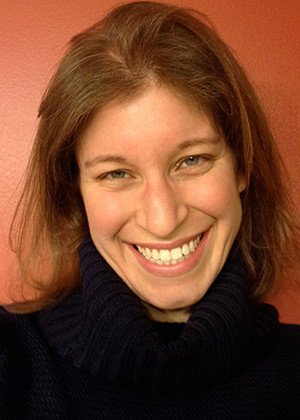 Cyntia Levine
Recently we had a chance to sit down and interview one of our newest faculty members, Dr. Cynthia Levine, who is an Assistant Professor in the area of Social and Personality. She joined the psychology department in the winter of 2019.
How did you become interested in the field of psychology and more specifically in social and health psychology?
I took my first psychology class in college, partly to fulfill a requirement, and I was hooked! I loved being able to study the psychological phenomena that I was observing around me. My first experiences with research as an undergraduate were fantastic, and I decided to go to graduate school in social psychology. My research in graduate school focused on a number of questions related to stereotyping, prejudice, diversity, and culture. Towards the end of graduate school, I also became involved in some research looking at health outcomes, and I decided I wanted to learn more, so I went on to do a postdoc in a health psychology lab. Now my research combines both approaches.

2) What draws you to your work? Why are you passionate about it?
My lab's research focuses on the social and psychological experiences which are linked to better health outcomes among people from diverse backgrounds. I'm especially interested in thinking about how to leverage this knowledge to improve the health of people from lower status or stigmatized groups and to reduce disparities in risk for cardiovascular disease and other chronic diseases of aging. I have a longstanding interest in inequality based on race, gender, socioeconomic status, and other identities, and I'm passionate about understanding more about the social psychological sources of health disparities and, ultimately, how to foster more equality.
3) Why is your lab's research important? Why should the community care?
As I noted above, my research focuses on understanding the social psychological factors that promote health among people from diverse backgrounds and on reducing health disparities. Health is an important outcome in its own right, and it also has implications for a number of other domains. For instance, poor health can affect people's ability to attend school or work or actively engage with their communities. Thus, my work is relevant to anyone interested in promoting health and well-being in society and in promoting more equitable outcomes in many different domains.
4) Your recent work published in the Proceedings of the National Academy of Sciences shows that students of color have better health when they attend schools that emphasize the value of diversity. What type of health disparities occur in less diverse school climates and how might your work inform public health and policy on the value of diverse school climates?
There are racial disparities in who develops many chronic diseases of aging. For example, relative to Whites, African Americans are more likely to develop cardiovascular disease and diabetes, and Latino/as are more likely to develop diabetes. Risk factors for some of these diseases begin to develop in adolescence. In our sample, adolescents of color who attended schools that did not have a culture of emphasizing the value of diversity had higher levels of metabolic syndrome, insulin resistance, and inflammation, which are all markers that indicate risk for cardiovascular disease and diabetes later on in life. However, in schools with a more inclusive climate around diversity, students of color have levels of these markers that indicate lower risk. Specifically, in schools whose mission statements explicitly mentioned valuing diversity—which we show are also schools where students of color fare better academically and are disciplined at lower rates—students of color are healthier. We're currently doing follow up research to understand more about what is happening for students of color in these schools, but we think that there might be more faculty of color, more diverse perspectives in the curriculum, and more equitable treatment of students from different backgrounds, all of which could help students of color feel more supported and, in turn, to have better health. If that's true, changing school environments to be more inclusive in these ways would have the potential to improve the health of adolescents of color and reduce health disparities.
Is there anything else you would like to add about your work and/or the classes that you plan to teach?
This year I taught a course on the psychology of health disparities, which focused on the social and psychological roots of health disparities based on race and ethnicity, socioeconomic status, gender, sexual orientation, gender identity, geographic location, whether one has a disability, and other identities and experiences, and on how to address some of these disparities. It was a lot of fun, and I will be teaching it again next winter. I will also be teaching an undergraduate health psychology course in the spring next year.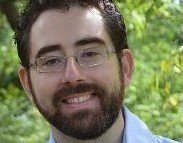 David Gire
Dr. David Gire is spearheading exciting new changes to the Neurobehavior Lab course (Psych 332), an undergraduate course in Psychology that explores neural mechanisms of behavior of animals.
In the past, the primary animal subjects were rats but now Professor Gire has now begun to incorporate into the lab course the use of non-traditional invertebrate animal subjects such as octopuses and cockroaches. Dr. Gire is now using octopuses in lab exercises that involve analysis of octopus chemotaxis and tactile behavior using video recordings of the behavior and automated arm tracking software to examine how octopuses track objects using olfaction and tactile cues.
While students still learn about the brain neuroanatomy of sheep via brain dissections of preserved specimens, students are also now taking advantage of the resources made available by Allen Institute that include the mouse brain connectivity atlas. This resource allows students to explore a brain-wide map of neural projections throughout the mouse brain including cell-type specific data. The brain atlases by the Allen Institute are cutting-edge resources that have been incorporated into the Psych 322 class to help students learn brain neuroanatomy.
In addition, students can now gain hand-on experience running electrophysiology lab experiments performing neural recordings of sensory structures in the cockroach. The course has been a lot of work to gear up for and is being offered for the first time in this new format in autumn 2019. The first class is already full!
Please join the Psychology Department in recognizing the distinguished contributions and service of our faculty who have retired during the 2018-2019 academic year. These faculty leave significant legacies in our undergraduate and graduate programs and we wish them well in their retirements. If you would like to send a memory or message of gratitude and congratulations along, they can be sent to the Assistant to the Psychology Chair. Donations in honor of our faculty can be made here.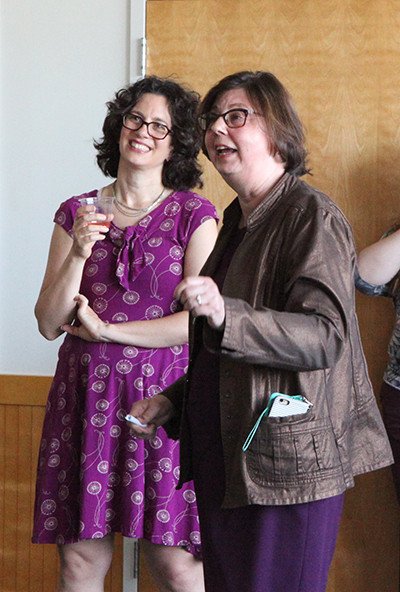 Cheryl Kaiser and Nancy Kenney
Associate Professor Nancy Kenney joined the UW Psychology Department in 1979. Nancy holds a joint appointment with the Department of Gender, Women and Sexuality Studies where she had been a member since 1976. She served a number of years in the department as the Associate Chair and Director of Graduate Training. Nancy taught many undergraduate courses including the Psychobiology of Women and has been the recipient of the Distinguished Teaching Award. Kenney's research addresses the ways in which reproductive technologies influence women's lives.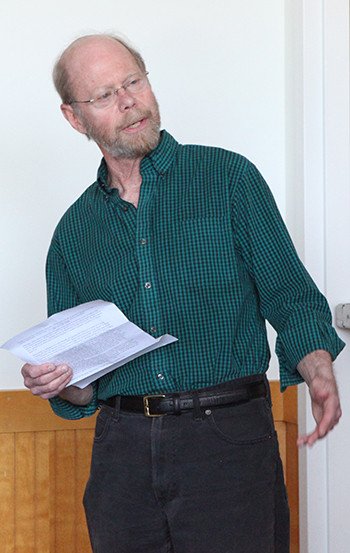 Steve Buck
Professor Steven Buck joined the UW Psychology Department in 1978. Steven is an experimental psychologist with a keen interest in the perceptual and neural mechanisms of human color vision including the study of the unique characteristics of the colors brown and yellow. He uses psychophysical techniques to study human color vision in order to link perception to the underlying neural substrates from retina to cortex. Steven has taught many classes in the department including Sensory and Perceptual Processes and Human Color Vision. He also served as the Chair of Department and was appointed to the Arts and Sciences College Council were he represented the Natural Sciences.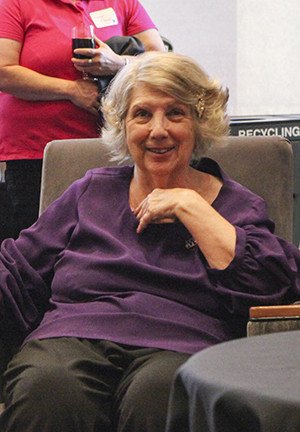 Marsha Linehan
After more than four decades of pioneering research and developing dialectical behavior therapy, Dr. Marsha Linehan retired in Spring of 2019. In honor of this occasion, the UW Department of Psychology hosted two lectures exploring the journey and development of DBT, and the legacy of Dr. Linehan and her unparalleled impact within the global community and the field of psychology. Video of Drs. Comtois and Swales lectures can be viewed here. Professor Marsha Linehan joined the UW Psychology Department in 1977. Marsha is the Director of the Behavioral Research and Therapy Clinics, a consortium of research projects developing new treatments and evaluating their efficacy for severely disordered and multi-diagnostic and suicidal populations. Her primary research interests are in the application of behavioral models to suicidal behaviors, drug abuse, and borderline personality disorders. Marsha has received numerous award throughout her career recognizing her clinical and research contributions to the study and treatment of suicidal behaviors, including the Louis I. Dublin Award for Lifetime Achievement in the Field of Suicide, the Distinguished Research in Suicide Award (American Foundation of Suicide Prevention), and the creation of the Marsha Linehan Award for Outstanding Research in the Treatment of Suicidal Behavior established by the American Association of Suicidology. She was also president of both the Association for the Advancement of Behavior Therapy and of the Society of Clinical Psychology, Division 12, American Psychological Association. In honor of her outstanding impact to the field of Psychology, the UW Department of Psychology launched a philanthropic campaign to create the Dr. Marsha Linehan Endowed Chair in Psychology.
Honoring Marsha Linehan
Congratulations on your impactful careers and your retirements, Nancy, Steven and Marsha!