Community Connections
Shihfen Tu and Craig Mason met on their first day of graduate school with the University of Washington Department of Psychology in the fall of 1987. As partners in life, work, and philanthropy, they have gone on to have a meaningful impact in both the field of Psychology and by giving back to the University of Washington.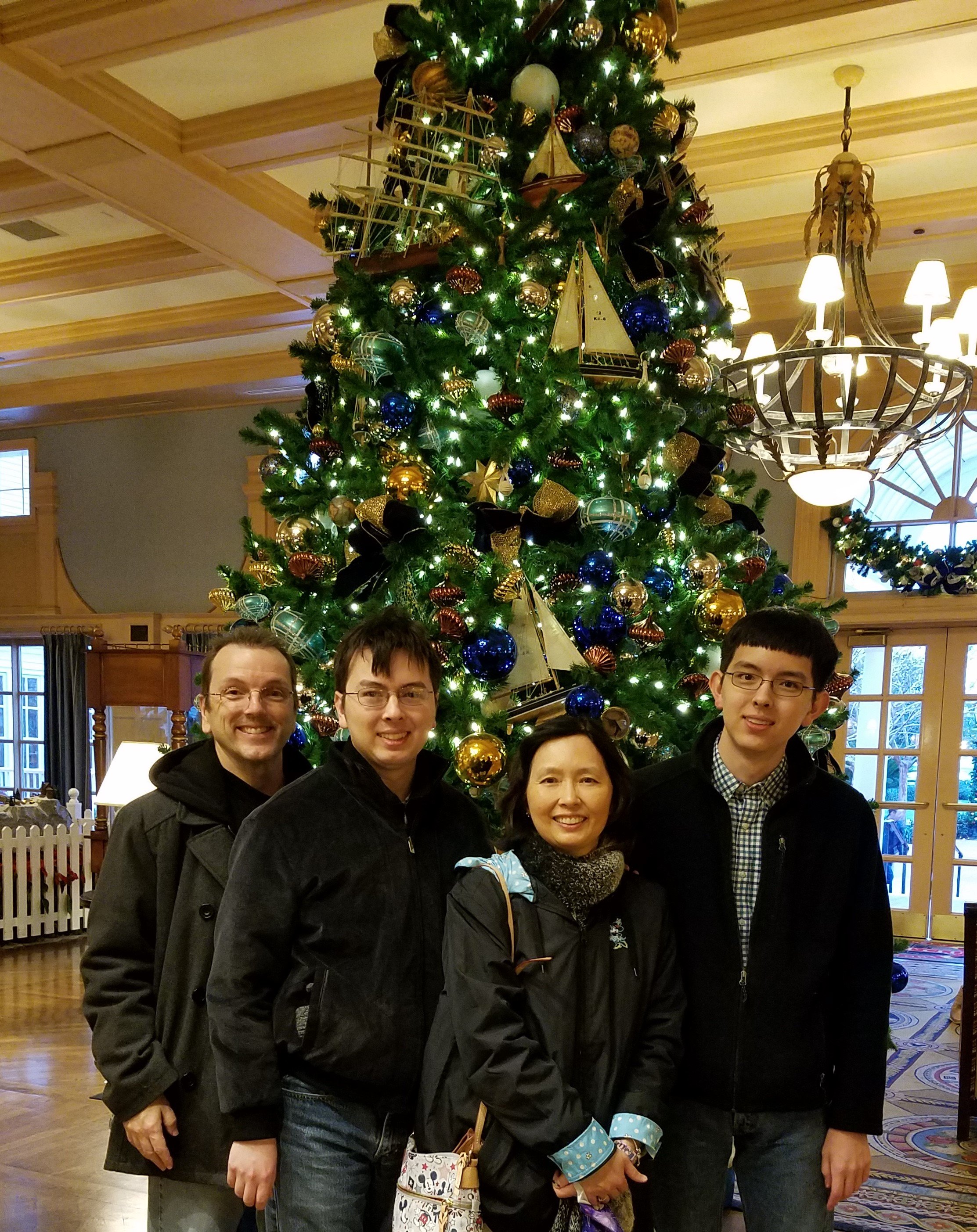 Craig, Shihfen, and their sons
Shihfen and Craig began their graduate studies in the areas of Cognition & Perception and Child Clinical Psychology, respectively. However, the training they received was instrumental in both their careers following graduate school as they grew in new directions: now both faculty members at University of Maine, Craig and Shihfen study developmental epidemiology, making advances in how we view children's health and development. Craig shares that although they received training in particular areas of Psychology, their UW experience "provided insight into education and epidemiology, and into principles of learning and brain development, that other fields simply don't have". The broad research methodology background that they gained as graduate students have launched them into these exciting new spaces that they would not have been able to explore otherwise.
Now, Craig and Shihfen show their appreciation to the university that has given them so much, through philanthropic gifts. As regular donors to the Psychology Department for over two decades, the couple has supported Psychology graduate student fellowships, research initiatives, and more. They give to the University of Washington Psychology Department to "continue to support the next generation of students in the ways [they] were supported during graduate school, and to show appreciation for the department and faculty who trained [them]". Moreover, they're proud of the strong, respected reputation of their alma mater and want to do their part to maintain it by helping the department recruit and retain top faculty and students – something made possible by gifts to a discretionary fund like Friends of Psychology. And, they say, they owe this invaluable experience to their faculty advisors that guided them through their graduate school journey. Shihfen's advisor was Professor John Miyamoto, and Craig's advisor was current UW President Ana Mari Cauce. Both Craig and Shihfen "credit [their] advisors with absolutely everything that [they] have achieved. Professors Cauce and Miyamoto were very influential and supportive and endlessly committed to helping their students. The training [they] received from these professors was world-class". Shihfen and Craig emphasize that the positive, encouraging relationships they had with faculty have shaped how they interact with their own students as professors today.
We thank Shihfen and Craig for their outstanding commitment to supporting Psychology students through their philanthropic gifts. It is because of alumni like them that the department can provide the same transformative educational experience that they received as graduate students.
If you would like to join Shihfen and Craig in investing in the life-changing impact that a UW Psychology education has on our students, we invite you to pledge a gift today.
This spring, the Psychology Department shared the latest psychological advances with the greater Seattle community through the 13th Annual Edwards Public Lecture Series. More than 1,500 community members flocked to Kane Hall over the three-part series to learn through lecturers by prominent UW psychologists and distinguished visiting scholars. With topics ranging from aging and memory to college student alcohol abuse, each evening illustrated how psychological science optimizes human potential:
Drs. Mary Larimer of UW and Rob Turrisi of Penn State University discussed the antecedents and consequences of student alcohol misuse, as well as interventions for its prevention.
Drs. Sheri Mizumori of UW and Michael Yassa of UC Irvine explored new developments in memory function and Alzheimer's disease, respectively, with an emphasis on interventions to improve how our brains age.
Drs. Yuichi Shoda of UW and David Laibson of Harvard examined how modifying situational features surrounding one's choices can lead to changes in behavior, and how we can engineer those changes to benefit ourselves and society.
Learn more about the Edwards Public Lecture Series and view lecture videos here.
This free, public series is made possible by generous bequests from Professors Allen L. Edwards and Roger B. Loucks.
"My advice to future Psychology majors... No need to do what everyone else is doing! You can create your own unique role if you plan your education well. I merged a cross-cultural degree with a therapist certification, which put me in a nice little niche. The world is wide open, and you have an amazing amount of resources at your fingertips, though it will take work, planning, and time to bring them all together."
- Adair Cardon, Psychology BS 2014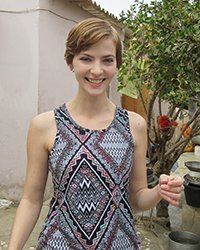 Adair Cardon
Psychology alumna Adair (Addie) Cardon characterizes Psychology as a "dauntingly massive field". And, it turns out, that's a good thing. Addie found that the flexibility of her degree, coupled with the outstanding education and training that she received as a UW Psychology major, allowed her to imagine and then create her dream job. While pursuing a Master's degree in Cross-Cultural Psychology in London, Addie was invited by a friend to travel to Senegal, in West Africa. Once there, the experiences that she had gained as an undergraduate working with the UW Autism Center came into play.
Addie began meeting with parents of children with autism who described their desperate situations and expressed their hope that therapies for their children would one day be available in Senegal. "It's easy to see while standing in that environment that the US is so full of resources such as educational opportunities, funding, and materials," Addie explains, "that I decided to figure out how to bring some of those resources to Senegal, as well as to pursue the rest of my practical education in the country, on the ground, to begin the process of forming (and informing!), a permanent practice."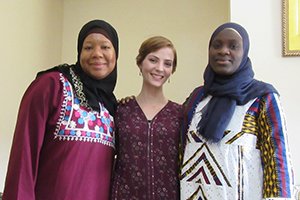 Quesia Raquib, Addie, and Oumou Kalsoum Sall
While the path to achieving that goal of a permanent practice may be long, Addie is determined to embark on the journey. She explains that therapies that use Applied Behavior Analysis (ABA) techniques are very effective at teaching language and social skills to children with autism, but that there are currently no credentialed therapists that can serve the people of Senegal. Currently based in the Senegalese capital of Dakar, Addie is working with colleagues who are part of the Senegal Autism Network, which is currently mobilizing to bring awareness, professional trainings, and family services to the country from the ground up. "Our team's ultimate goal," says Addie, "is to disperse our own education as far and wide as possible so that the future of ABA practice for autism in Senegal would be entirely self-sustainable and capable of growing beyond our own walls."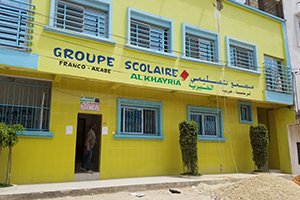 Dakar School
Addie was first exposed to the field of autism research while an honors student with Raphael Bernier in the UW Autism Center. There, she learned what autism looks like, how it's diagnosed, and what causal factors might be behind its development and presentation. Circumstances let her to marry that training and experience with her love of traveling and desire to live abroad. Her personal wanderlust satisfied, and with lots of work ahead of her, Addie has no plans of leaving Senegal any time soon.
Research being conducted at the University of Washington makes a positive impact in the lives of many people every day, but our faculty and students can't do it alone. We invite you to join the Communication Studies Participant Pool so you can help researchers discover more about human communication and development.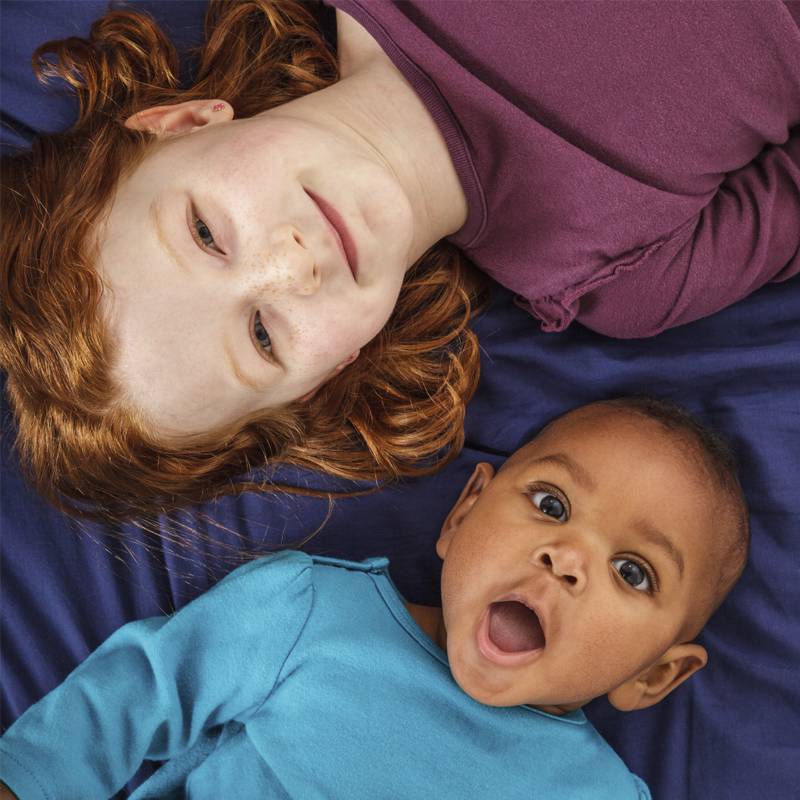 Housed within the Psychology Department, the Communication Studies Participant Pool connects community members who want to participate in research studies with researchers who need participants, by maintaining a database of people in the Seattle metropolitan area who are interested in finding out more about participating in research studies. Our database includes infants, children, and adults of all ages. Anyone can join. We match people up with research studies based on what the study is about and what age of participants the study needs. Infant participants may be contacted approximately once a month, depending on the number and subject matter of studies taking place. Children and adult participants can expect to be contacted two or three times a year.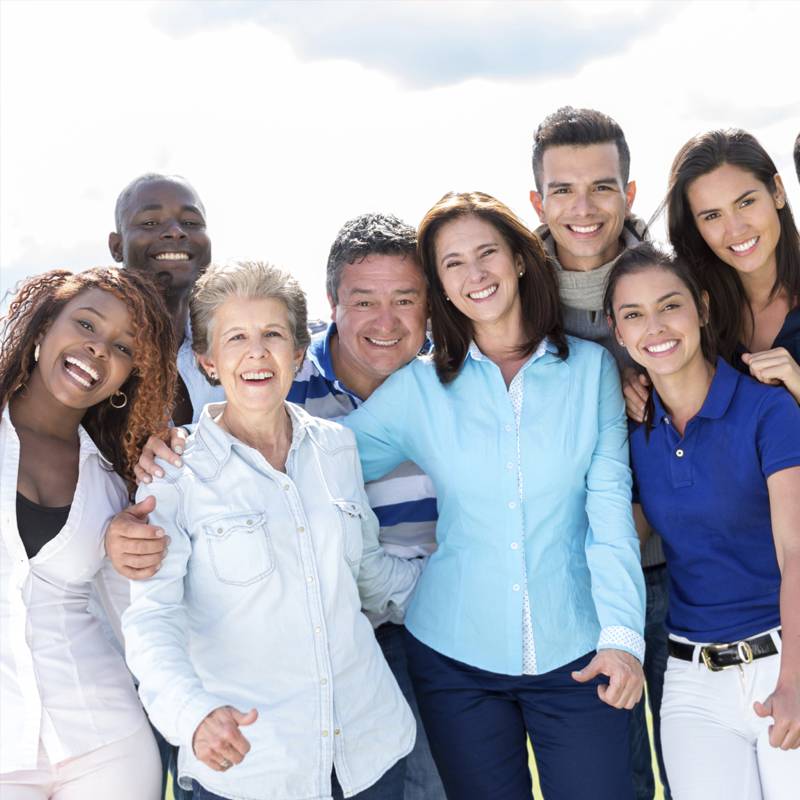 The purpose of the most of these studies is for researchers to understand how babies and children develop and learn to communicate. As a participant, you have the opportunity to help guide discoveries in understanding and improving how our children learn and grow. UW Psychology Professor and Participant Pool Liaison Jessica Sommervile notes, "The Participant Pool is an integral resource for a wide range of researchers at the UW, all committed to fostering early learning and social competence in infants and children. In addition, it serves as a natural connection point - uniting UW faculty, staff and students with the broader community, and providing the opportunity to disseminate important, cutting-edge research findings to those interested in both the scholarly and pragmatic value of our work".
You can join us in making discoveries about how we learn, communicate, and grow. Feel free to contact the Participant Pool office directly by phone (206-616-9081) or email (partpool@uw.edu) with any questions. Visit the pool's website to learn more and register to join today!
Philanthropic contributions from alumni and friends provide tremendous support for our students and propel our research forward. Gifts of all sizes truly make a difference! Thank you to our recent supporters.
Individual Donors
John Alderman | Nadine Anderson | Veronica Asui | Norma & Raymond Baird Jr. | Deborah & Richard Berger | Richard Berner | Martha Bishop & William Budd | Alexandra Blackstone | Yevgeny Botanov | Diana & Kevin Boyle | Abby Braden | Barbara Bunkle & Ronald Soper | Lynn & James Carlsen | Lisa Carr | Patricia & Michael Carter | Emma Chandler | Kacee & David Chandler | Miste & Dennis Chandler | Sapna Cheryan | Aren Chou | Donald Christensen | Marie Claudio-Diaz & Jaime Diaz | Katherine Comtois | Emily Cooney | Darren Courtney | Jacob Crook | Amy Culbertson | Sharmistha Das | Suzanne Decker | Christopher Decou | Brian DeVries | Matthew Ditty | Katherine Dixon-Gordon | Robert Donnell | Andrea Doyle | Gwendalyn Drolet & Erik Bennigson | Anthony Dubose | Lillian Eljaouhari | Margaret & Richard Elwood | Michael Fanselow | Janet Feigenbaum | Ione Fine & Geoffrey Boynton | Heidi Fish | Joan Fitzmaurice | Carolyn Fletcher | Stephanie Fohn | Alan Fruzzetti & Debra Hendrickson | Steven Galper | Karin Garcia | Paul & Sarah George | Brenda & David Gilbert | Shannon Greene | Annette & Donald Greenland | Jean & Tony Greenwald | Carrie Guthrie-Whitlow & Jerry Whitlow | Janice Haaken | Priscilla Hagan | Gordon & Jeanne Hall | Kathleen & Robert Hamilton | Eun Han & Jeansok Kim | Lina & Jason Hannigan | Christina Harlan | Melanie Harned | Jean & Thomas Heestand | Susan Heuer | Donna & LaRue Highsmith | Anne & Stephen Hirsch | Mika Hosek | Ashley Hoss | Adele & Kenneth Hoving | Keith Ikeda | Andre Ivanoff | Cheryl Kaiser & Michael Carroll | Nancy Kenney | Michael King | Jamie & Quinndel Kuhnhausen | Tanya & Paul Kulkosky | Sara Landes | Jesse Laraux | Diane Lefkow | Karen Lichtenstein | Benjamin Lile | Sophie Liljedahl | Kathleen & Geoffrey Lowney | Colin MacLeod | SueAnn Manipon-Hook | Margot & Steven Marenakos | Yaffa & Paul Maritz | Anna McDonald | Lynn McFarr | Robert McMahon | Bruce Mehler | Sheri Mizumori | Hope Morano | Joya Mukerji | Dianne & Stevan Nielsen | Stephanie Nishimoto & Stephen Mitchell | Jeanette Norris & Steven Buck | Mary O'Dell | Marsha Olson | Robby Padia | Tisha Pae | Vicki Parker & Robert Lee | Mary & Michael Pedersen | Katherine Peil | Eivind & Jill Perander | Francheska Perepletchikova | Carrie & Henry Perrin | Candice Phillips | Nona Phillips & Robert Golden | Judy Pigott | William Prelle | Karen & Richard Prince | Patricia & Jeff Raikes | Carson Robinson | Marcus Rodriguez | Allison Ruork | Randall Russac | Debra Safer | Irwin Sarason | Sara Schmidt | The Family of Malika | Jennifer Shaver | Paul Shelton | Michael Sheppard | Kevin Shiraishi | Yuichi Shoda | Elsa Sidoine | Crystal Silvia | Jane Simoni & Karina Walters | Roland Sinnaeve | John Oliver Siy | Kirk Smith | Ronald Smith | Janet & Keith Sonnanburg | Jana Spasovska | Michael Staszak | Martin Stern | Jami Stewart | Wendy & Curtis Tanner | Laura & Robert Thomas | Wesley Thomas | Curtis Threat | Nancy & Marc Tollefson | Shihfen Tu & Craig Mason | Amanda Uliaszek | Sheri Van Dijk | Aditi Vijay | Carole Wahler | Carla Walton | Becky & Robert Ward | Joanna Watson | Adam Weisman | Dan Wetterborg | Jennifer Whelan | Kimberly Whipple | Andrew White | Gavin White | Martin Wikoff | Cynthia & Bart Wilson | Rebecca Wong | Charlotte & Christopher Wrather | Kaiyuan Xu | Jean Yi | Yigu Yu | Zelda Zabinsky & John Palmer | Erin Zickler
Corporate & Foundation Donors
American Psychological Association | Arcus Foundation | Bangor University | Behavioral Technology, LLC | Bill & Melinda Gates Foundation | British Isles DBT Training | Brockman, Inc. | Cadence Child & Adolescent Therapy | Drexel University | Duke University | Fight For Sight | First Nations Development Institute | French American Cultural Exchange | Maritz Family Foundation | Massachusetts General Hospital | Microsoft Research | Multicultural CBT-DBT | NanoString Technologies | Neuralynx | New Venture Fund | Northwestern University | Origins Safari | Project Implicit, Inc. | Puget Sound Energy | Raikes Foundation | Satterberg Foundation | Seattle Children's Hospital Research Institute | State of Washington | The Hartford Insurance Company | The Schwab Fund for Charitable Giving | The Wrather Family Foundation | Vanderbilt University | Washington Research Licensing Foundation
Memorials
In honor of Ash | In honor of Jim Bosler | In honor of Claire Cassidy | In honor of Kathy Chandler | In honor of Malika Kane Buckosky | In honor of Nels Pedersen | In memory of Aric Chandler | In memory of G. Alan Marlatt, Ph.D. | In memory of Neil S. Jacobson | In memory of Zigmond C. Staszak