Alumni Who Give Back: Shihfen Tu and Craig Mason
Shihfen Tu and Craig Mason met on their first day of graduate school with the University of Washington Department of Psychology in the fall of 1987. As partners in life, work, and philanthropy, they have gone on to have a meaningful impact in both the field of Psychology and by giving back to the University of Washington.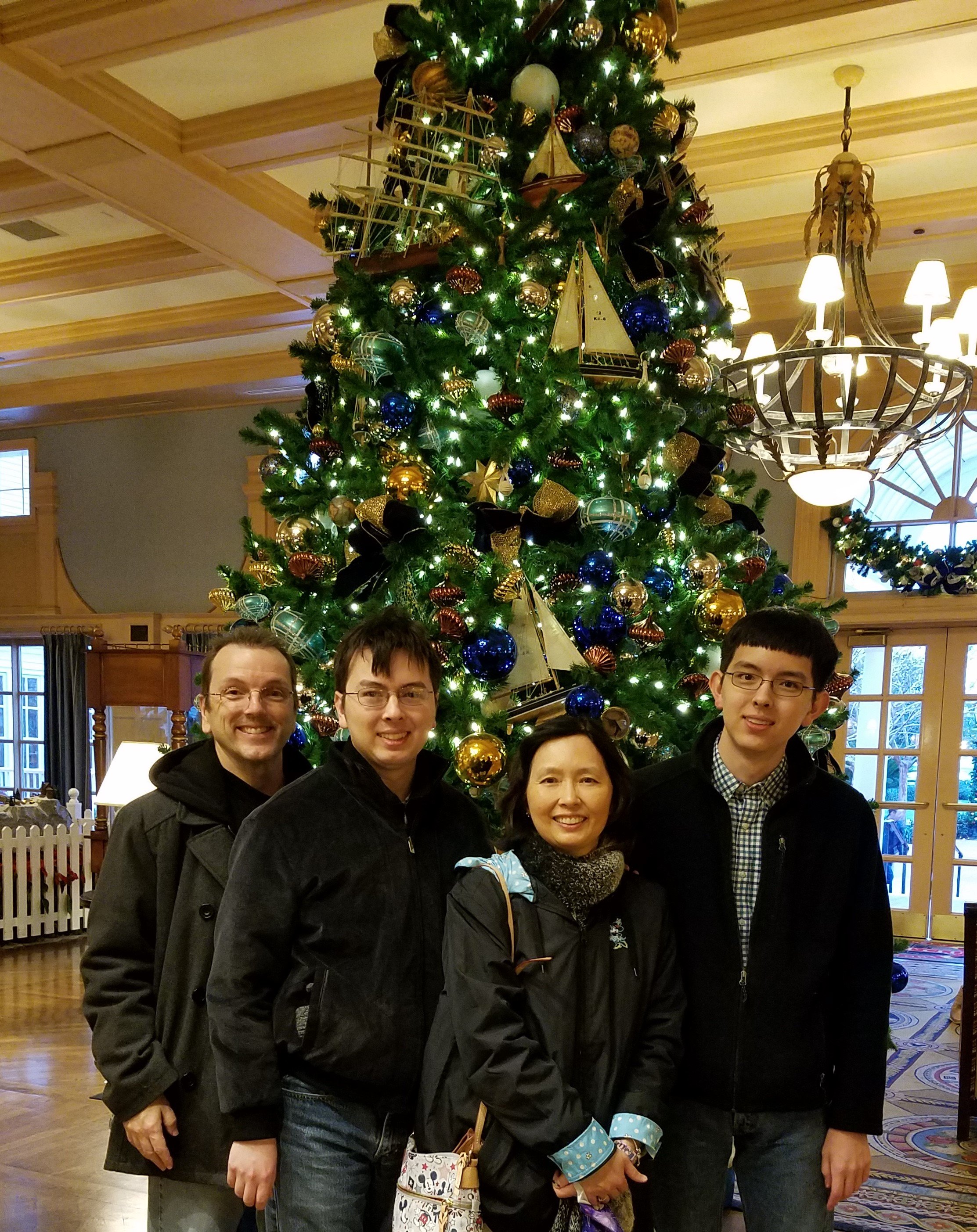 Craig, Shihfen, and their sons
Shihfen and Craig began their graduate studies in the areas of Cognition & Perception and Child Clinical Psychology, respectively. However, the training they received was instrumental in both their careers following graduate school as they grew in new directions: now both faculty members at University of Maine, Craig and Shihfen study developmental epidemiology, making advances in how we view children's health and development. Craig shares that although they received training in particular areas of Psychology, their UW experience "provided insight into education and epidemiology, and into principles of learning and brain development, that other fields simply don't have". The broad research methodology background that they gained as graduate students have launched them into these exciting new spaces that they would not have been able to explore otherwise.
Now, Craig and Shihfen show their appreciation to the university that has given them so much, through philanthropic gifts. As regular donors to the Psychology Department for over two decades, the couple has supported Psychology graduate student fellowships, research initiatives, and more. They give to the University of Washington Psychology Department to "continue to support the next generation of students in the ways [they] were supported during graduate school, and to show appreciation for the department and faculty who trained [them]". Moreover, they're proud of the strong, respected reputation of their alma mater and want to do their part to maintain it by helping the department recruit and retain top faculty and students – something made possible by gifts to a discretionary fund like Friends of Psychology. And, they say, they owe this invaluable experience to their faculty advisors that guided them through their graduate school journey. Shihfen's advisor was Professor John Miyamoto, and Craig's advisor was current UW President Ana Mari Cauce. Both Craig and Shihfen "credit [their] advisors with absolutely everything that [they] have achieved. Professors Cauce and Miyamoto were very influential and supportive and endlessly committed to helping their students. The training [they] received from these professors was world-class". Shihfen and Craig emphasize that the positive, encouraging relationships they had with faculty have shaped how they interact with their own students as professors today.
We thank Shihfen and Craig for their outstanding commitment to supporting Psychology students through their philanthropic gifts. It is because of alumni like them that the department can provide the same transformative educational experience that they received as graduate students.
If you would like to join Shihfen and Craig in investing in the life-changing impact that a UW Psychology education has on our students, we invite you to pledge a gift today.