Letter from Chair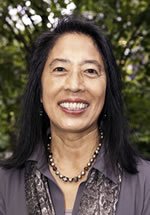 Sheri Mizumori
June is such a magical time of the year for our department! Almost 500 of our undergraduate majors graduated, and they are now transitioning into their new lives as active members, and in many cases leaders, of our society. A significant group of our graduate students just earned their Ph.D. degrees and they are taking up new leadership positions in research, industry, businesses, health care and other professional organizations. A number of our faculty have just completed our inaugural year of department-supported cross disciplinary pilot research that seeks new and innovative ways to address current issues in social, developmental, and clinical psychology.
Our 2016 Edwards Public Lectures highlighted new ways that our cutting edge research directly impacts major challenges of our local and global communities. This focus on transitions will expand further next year (2016-2017) as we celebrate our 100th Anniversary! This hallmark event provides us with an opportunity to reflect on the incredible accomplishments of our alumni and faculty, as well as to launch the next chapters of the department.
Please stay tuned for more news and announcements as our centennial events roll out! In the meantime, I hope you enjoy this newsletter, and as always, please don't hesitate to contact me (mizumori@uw.edu) if you have questions or comments. Have a wonderful summer!