Sign up for Huskies@Work!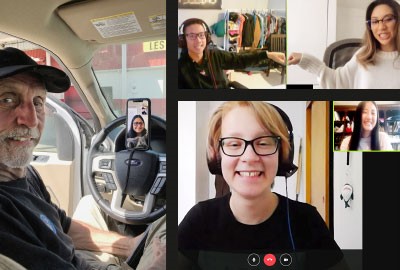 More than ever, students need connections to help them explore what their career paths could look like after graduation. That's where alumni come in. Huskies@Work matches up alumni and students for one-time, low-commitment online talks about careers. It's an easy and rewarding way for Huskies to connect!
Huskies@Work conversations happen twice each year, in May and November. Once alumni and students are matched, they arrange a time and format (video chat, phone) that works best for them.
Applications for students and alumni close April 14th, learn more here.