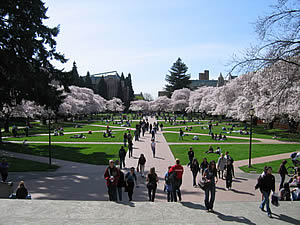 Undergraduates earn either a BA or a BS in psychology. This is a difficult decision for some students, but be reassured that you have time to explore your career goals and choose the best preparation for you. The psychology statistics sequence is the dividing point at which you embark on either a BA or a BS.
The Bachelor of Science degree is a research oriented undergraduate education. It is designed to teach in-depth understanding of the fundamental principles of psychology research findings and the methods by which psychological knowledge is acquired. As such, it requires more mathematics and statistics, and a minimum of 3 credits of Psychology 499 (undergraduate research). The primary purpose of a BS is preparation for research-oriented graduate study, usually a Ph.D., regardless of area of interest in psychology.

The Bachelor of Arts is a less intensive research undergraduate education. It is designed to teach a wide understanding of psychology, and as preparation for professional masters programs in counseling and therapy, non-research oriented graduate school programs, regardless of the area of interest, or professional schools such as law school, medical school, or dental school, or as general liberal arts career preparation. It has less emphasis on mastering quantitative reasoning and statistical analysis skills and rquires less mathematics and statistics.
Which option is best for you depends on your goals. Five of the most common goals of majors are below.
1. Graduate study in traditional Ph.D. psychology programs which have a strong research emphasis. This includes clinical or counseling psychology.
2. Graduate study in a masters psychology program, leading to a career in counseling.
3. Graduate or professional study in law, social work, public affairs, medical school, education, allied health fields, or business.
4. Career preparation with no plans for immediate graduate study.
5. Liberal arts education using psychology for personal growth.
If your goal is a Ph.D. in research psychology, we strongly encourage you to complete a BS. Students with goals 2 through 5 generally opt for the BA. Its flexibility allows them to take the courses in and out of psychology which provide the best preparation for their individual goals.
If you are unsure of the best degree preparation for your future goals, talk with a Psychology Undergraduate Adviser. You can make an appointment online or by calling 206-543-2698.