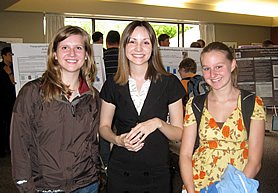 Under the direction of faculty director Dr. Chantel Prat, the Psychology Honors program offers a challenging educational experience with the opportunity for significant research and independent study. It requires a two year commitment and students generally join the honors program Autumn Quarter of their junior year. The emphasis of the program is intensive, sustained library and laboratory research supervised by a faculty advisor culminating in a senior thesis. Students who participate in the Psychology honors program graduate with a Bachelor of Science or a Bachelor of Arts with Distinction in Psychology.
What does the program involve?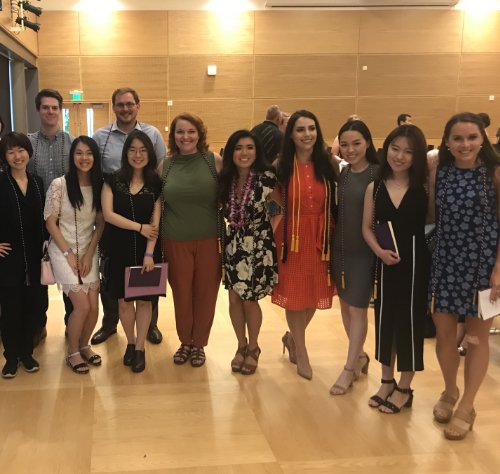 Students register for PSYCH 350, Honors Research Seminar, during Autumn and either Winter or Spring quarters of their junior year. During the Autumn quarter PSYCH 350, psychology faculty members present their ongoing research and explain how an honors student could be involved in this research. At the end of the quarter, students select a faculty sponsor with whom they wish to work and, based on a thorough discussion with their sponsor, submit a "Junior Year Plan" for their project-related activities. During winter and spring quarters, students work in the selected lab, earning PSYCH 499 and/or PSYCH 498 credits. Students familiarize themselves with the relevant literature, research questions, and the research methodologies used in their lab. Under the supervision of their faculty adviser, students write a Research Proposal (Junior Honors Paper) for the independent research project they will be conducting in their senior year. The Research Proposal includes a theoretical introduction, detailed methods and results sections, literature review and a discussion section.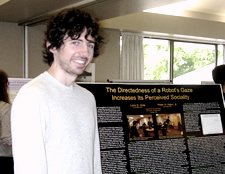 Students can register for PSYCH 450, Honors Research Seminar, only after they have submitted their Research Proposal. They register for 450 credits during any two quarters of their senior year. Students work on their independent research projects under direct faculty supervision. They collect data, analyze the results, and write an APA style paper of their results (Senior Honors Paper). During spring quarter, graduating seniors present their research to faculty and fellow students by participating in the Psychology Honors Poster Session, usually held in late May.
Students must maintain a 3.50 GPA and take at least twelve credits of Psychology 498 and/or 499 which are taken in conjunction with their independent research.
Admission Requirements
Psychology majors may join this program if they have a UW overall grade point average of 3.50 or above. Students who are not yet in the major, but intend to major in psychology may be elgible to attend the PSYCH 350 class in the Autumn quarter, but not officially be accepted into the program until they are admitted into the psychology major. Likewise, transfer students who start at the UW in the Autumn quarter and do not have a UW overall GPA yet, will be elgible to attend the PSYCH 350 class, with permission by the instructor, and will be able to be accepted into the program once they have a UW overall GPA of a 3.50 or above.
Admissions Procedure
Students who are interested in the honors program and wish to submit an application should talk with Carrie Perrin in Psychology Undergraduate Advising in Room 119A, Guthrie Hall. To make an appointment, please go online or call 205-543-2698. While our office is closed due to Covid-19 restrictions, please email Carrie, at cyoung@uw.edu. The best time to inquire about the Honors Program is Spring Quarter of the sophomore year.
Application Deadline
The deadline to submit a completed Honors Program application to be considered for the Autumn 2021 incoming cohort is July 1, 2021.