New Course: Neurosciences of the Mind
"I believe that our psychology majors will greatly benefit from a deeper dive into new and exciting neuroscience discoveries that transform how we think our brain enables complex behavioral and mental functions such as learning, memory, planning, decision making, social communication, emotional regulation, and motivation."
- Psychology Professor Sheri Mizumori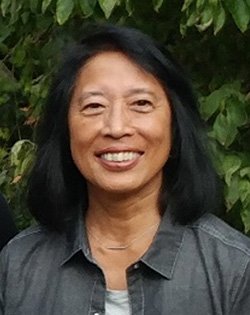 Sheri Mizumori
New to the lineup of undergraduate courses in psychology is Dr. Sheri Mizumori's Neurosciences of the Mind. A member of the core faculty in behavioral neuroscience, Dr. Mizumori's research seeks to understand how the brain enables dynamic and accurate learning and memory, as well as how we make decisions that determine what we learn and remember. Of the neuroscience discoveries referenced above, Dr. Mizumori notes that "they are truly fantastic and are critically important for us to fully understand why we behave and think the way we do, and why others behave and think differently from us."
This new course aims to help students to develop a working knowledge of the basic principles of brain function, to learn how our brains mediate social and developmental influences on our behaviors, and to work toward creating an understanding of how brain dysfunction and disease can result in uncontrolled behaviors. Specific take aways will include the ability to understand and critically evaluate public reports that refer to the relationship between our psychological state and brain/body functions and to learn how to research the latest scientific evidence on topics of interest.
Dr. Mizumori hopes that, in addition to the knowledge to be gained from the course, students will come away with the understanding that everyone is unique for very good reasons. "Hopefully, students will walk away from the class with a better understanding of the uniqueness of their own brain, experiences, and sense of self," she explains, "not only right now, but as their lives unfold into the future."