Faculty Spotlight: Tony Greenwald honored with the Golden Goose Award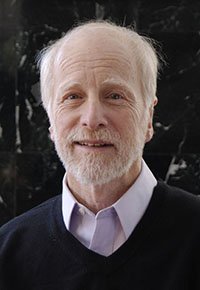 Tony Greenwald
Professor Tony Greenwald was awarded the Golden Goose Award from American Association for the Advancement of Science in September 2018 in recognition for his research on implicit social cognition. Dr. Greenwald shared this honor with his colleagues Mahzarin Banaji from Harvard University and Brian Nosek from the University of Virginia.
Dr. Greenwald and his colleagues developed the Implicit Association Test (IAT) which gained widespread attention as a research and educational tool. The test captures unconscious biases toward various social groups and has now been taken online more 25 million times since it first debut in 1998 and it has been used in over 2,000 peer-reviewed research publications.
The American Association for the Advancement of Science annually bestows the Golden Goose Award to investigators and their federally funded research that "may have been considered silly, odd, or obscure when first conducted but has resulted in significant benefits to society." The award was established in 2012 to counter criticisms of wasteful research spending by the government, reminiscent of the Golden Fleece Awards by the late U.S. Senator William Proxmire.