Faculty Spotlight: Kristina Olson is awarded a "Genius Grant" from the MacArthur Foundation.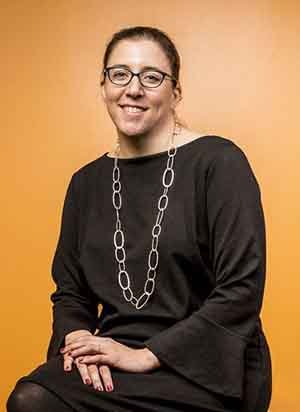 MacArthur Fellow Kristina Olson
In October 2018, the John D. and Catherine T. MacArthur Foundation awarded UW Associate Professor of Psychology Kristina Olson one of the 2018 MacArthur Foundation's fellowships or "genius grants". Professor Olson was recognized for advancing the scientific understanding of gender and shedding light on the social and cognitive development of transgender and gender-nonconforming youth. Dr. Olson was one of twenty-five winners to receive the 2018 MacArthur Foundation fellowships, which is awarded by the foundation to "talented individuals in a variety of fields who have shown exceptional originality in and dedication to their creative pursuits."
With the MacArthur grant, Professor Olson will receive a $625,000 "no-strings attached" stipend from the MacArthur Foundation. Dr. Olson is currently conducting the first large-scale, national, longitudinal study of socially-transitioned transgender children and is now expanding her work to include other gender nonconforming groups. Dr. Olson recently told UW News that she "hopes to use some of the money to support underrepresented students in science, or to take on riskier projects".
Since the establishment of the award in 1981, the MacArthur Foundation has awarded almost 1000 people with this prestigious fellowship. Dr. Olson joins a prestigious group of 11 other MacArthur fellows who have won the award while at the University of Washington.
Earlier this year, Dr. Olson became the first psychologist to receive the National Science Foundation's prestigious $1 million Alan T. Waterman award. Professor Olson is the first UW faculty member to receive the Waterman Award in its 43-year history and the first woman to win it since 2004.