Community Connections: Scott Counts and Microsoft Research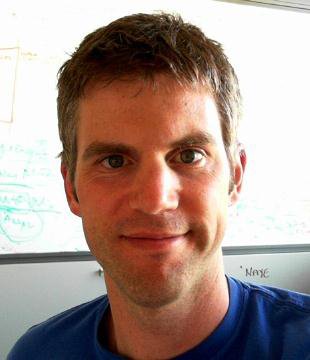 For many of our Psychology PhD graduates, choosing between academic or industry career pathways can be challenging. Psychology PhD Alum Scott Counts (PhD 2002) has the best of both worlds as Principal Researcher in the Social Technologies Group at Microsoft Research. Scott's research in computational social science examines a variety of data sources for predictive models in health, policy, and macroeconomics. In between the first and second years of his PhD studies, Scott was awarded a Microsoft Research Fellowship which provided funding for his studies and two rotational summer internships. After graduating from his program, Scott joined the Microsoft Research team full time and has spent most of his time in the social computing group. Scott considers Microsoft Research to be a perfect fit between academia and industry research, as he has more autonomy over his research focuses, much like he would as a professor. The collaborative environment encourages researchers to ask challenging questions and examine new data sets to answer questions.
"Microsoft Research is a unique place. Few industrial research labs give you the freedom that you have at Microsoft Research. We have the ability to choose topics that are interesting and impactful and find a way to make an impact on the world."
Scott received his Bachelor's degree in Economics from Claremont McKenna College. Prior to joining the UW Psychology PhD program, Scott enrolled in UW Psychology courses and worked in Prof. Tony Greenwald's lab. Scott conducted his PhD work in Prof. Yuichi Shoda's lab and was constantly inspired by Prof. Shoda's approach to science.
"Yuichi never loses the curiosity of learning and is always looking for interesting ideas and information. At the heart of his work and his expertise, he always has a passion for learning and improving."
In his role as Principal Researcher, Scott draws from his social sciences background and training by examining research questions in technologies as they relate to societal implications and broader impacts. In recent years, big data analysis have shifted his work from focusing on experimental statistics to working more with naturalistic data sources like social media or search engine data. Using Microsoft Azure and other tools, his team creates predictive models simulating city growth and the impacts of population density on topics such as food production, transportation, and housing.
Scott lives in Seattle with his family. Outside of his work at Microsoft Research, Scott utilizes his data analysis background to keep track of his two kids' soccer statistics and to track urban developments in his neighborhood.
Read more about our partnership with Microsoft Research.
Want to share your story with us? Send us an email and let us know how your psychology degree shaped your career?