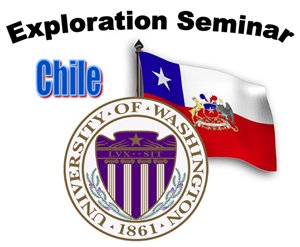 As the world becomes increasingly interconnected through globalization, the University of Washington has recognized the need to increase the number of U.S. students participating in study abroad programs. Short-term study abroad programs such as Exploration Seminars can educate and enlighten students in ways they cannot get from a textbook or in a classroom. Every summer since 2008, Associate Professor Jaime F. Olavarria has led a group of about 20 students on a four-week Exploration Seminar in Chile focusing on this nation's changing public and mental healthcare system. Professor Olavarria is both Chilean and a graduate from the School of Medicine, University of Chile, Santiago, Chile. He travels with students to Santiago, Chile's capital, and to several other regions in Southern Chile to study how public and mental health services compare in urban and remote areas, as well as in wealthy and poor communities. The seminar, entitled "A Changing Public and Mental Health Care System in Chile", offers 5 credits and is aimed at students interested in health issues with potential global impact. It provides a unique opportunity to students interested in pursuing a career in Psychology, Nursing, Medicine, Epidemiology, Psychiatry, Public Health, Social work, or other health-related fields.
This Exploration Seminar contributes to the missions of the Psychology Department and College of Arts & Sciences because it addresses issues relevant to public and mental health. It offers both novice and more experienced globetrotters the unique opportunity of immersing themselves in an entirely new cultural environment, and witnessing first hand how a different country faces the challenges of providing public and mental health care to its entire population, especially the poor. Students have the chance of interacting with, and "shadowing" a variety of health professionals, including psychologists, nurses, midwifes, nutritionists, medical doctors (epidemiologists, psychiatrists, family practitioners, etc.), sociologists, social workers and public health officials. These interactions allow them to experience first hand the challenges and what it means to be the health professional they aspire to be. In addition, they attend lectures and discussions held by health professionals from the oldest and most prestigious universities in Chile, including The University of Chile and The Catholic University of Chile. Students also have the rare opportunity of interacting directly with Mapuches, indigenous inhabitants of Central and Southern Chile, and learning about their efforts toward maintaining their traditional culture and medical practices based on herbs and natural foods.
In 2012 Dr. Olavarria was awarded an International Provost Grant from The Office of Global Affairs to cover airfare expenses to extend the trip into remote regions in the Southern Chilean Patagonia.
Comments about their experiences in Chile from participants in the 2009 Chile Exploration Seminar (shown in the photo below) can be found here.
From 2008 to 2017, after a week of activities in the capital Santiago, we visited several rural and urbans areas in Southern Chile, including Valdivia, Villarica, Concepcion, Puerto Montt, Chiloe Island, and Coyhaique in the Chilean Patagonia.
The following links show articles published in the Psychology Newsletter:
2015. Photos from our visit to Clínica Dávila in Santiago (below).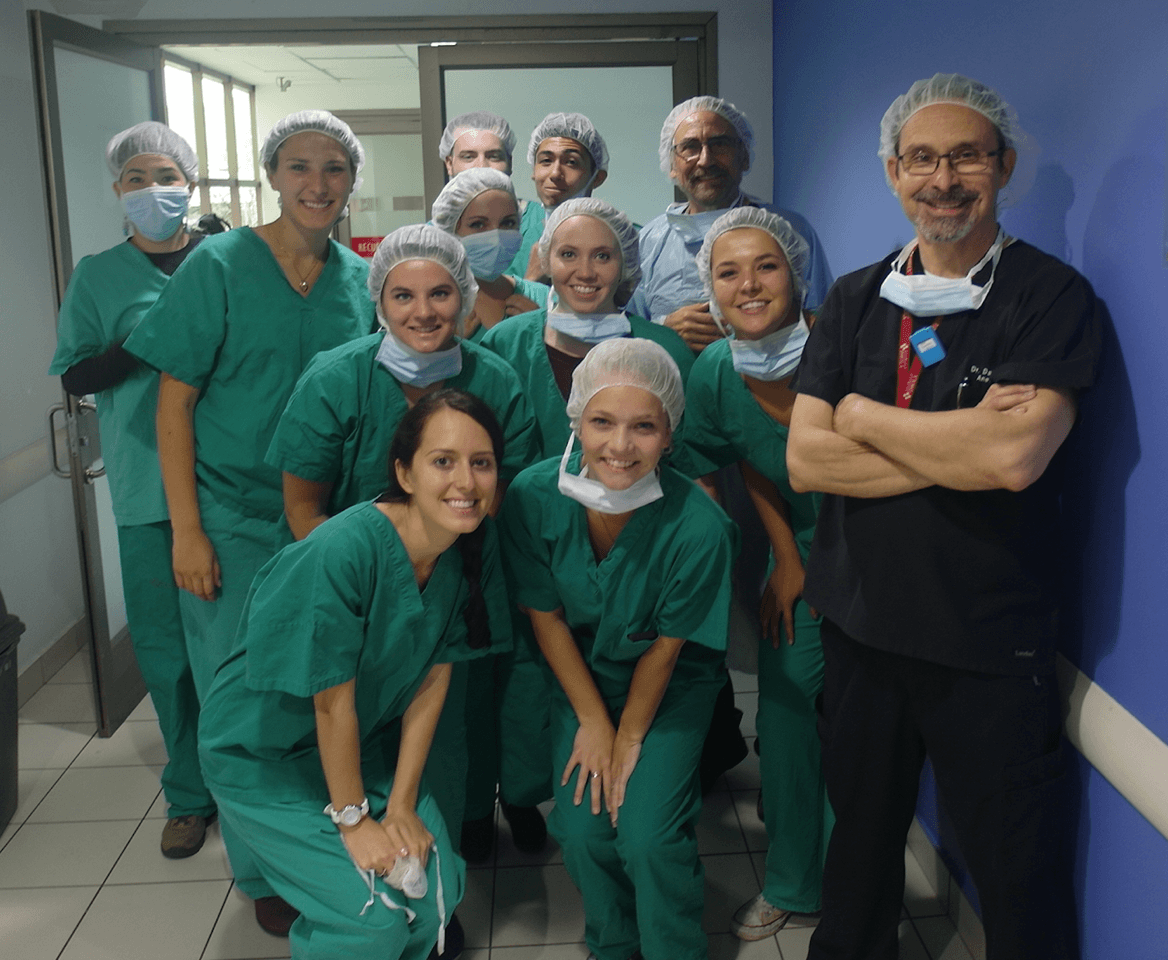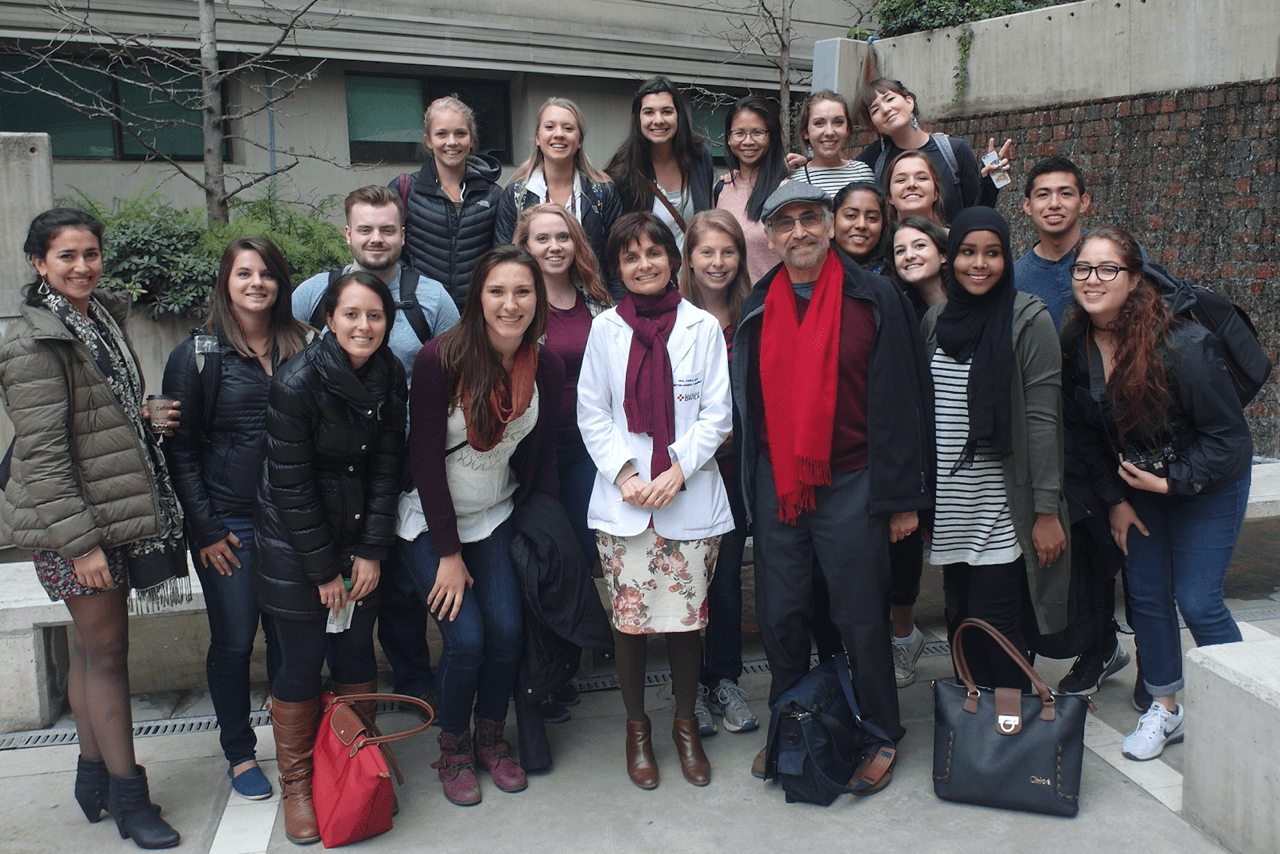 In 2018, we explored Northern Chile, with Iquique and Arica as the major urban centers.
We visited the office of the Mayor of Iquique and of other cities in the region. The link shows a video of our visit with the Mayor of Iquique, shown in the local TV news (in Spanish with a segment in English): https://www.facebook.com/IMIIQQ/videos/466217693875800.
In Iquique, the University Arturo Prat (UNAP) organized a day-long intercultural health symposium with participation of UW students, and UNAP faculty and students (article in Spanish): http://www.unap.cl/prontus_unap/site/artic/20180829/pags/20180829170624.html.
We also visited small villages in the Chilean Altiplano, and interacted with Quechua and Aymara indigenous communities. The video shows our visit to the Quechua village of Quipisca (video in Spanish with a segment in English): 2018-DELEGACIÓN DE ESTUDIANTES DE ESTADOS UNIDOS VISITÓ POBLADO DE QUIPISCA.
A more detailed description of the Chile Exploration Seminar program can be found on the UW Study Abroad website here.
Instructor: Professor Jaime Olavarria (jaime@uw.edu)