Fall Events Recap
This fall has proved to be a busy season for events in the Department. Below are some of the highlights!
In September, we welcomed Lawrence Steinberg from Temple University. Our guests braved the traffic of new students moving in to learn more about the psychology of adolescents and discover what the Department is doing that area. Dr. Steinberg's presentation was a fascinating look inside the workings of an adolescent brain. The Department's own adolescent expert, Dr. Kevin King presented his work and that of colleagues in the Department. It was a one of a kind overview of the depth and complexity being studied in the area of Adolescent Psychology.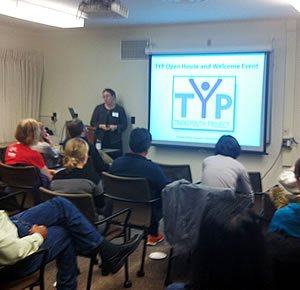 Photo: Trans Youth Project

November brought two opportunities to learn more about Department happenings. Early in the month, guests braved a blustery night to learn more about one of our newest projects – The Trans Youth Project (TYP). Dr. Kristina Olson has launched the first ever longitudinal study on Transgender Youth. TYP is quickly becoming a go to resource for families starved for information about how to best parent their children. To learn more about this groundbreaking new work, visit their website at http://depts.washington.edu/transyp/.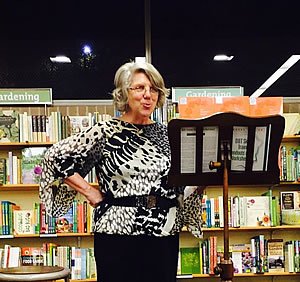 Photo: Marsha Linehan

It was cold outside on November 12th, but the reception at University Bookstore was incredibly warm for Marsha Linehan and her new book. It is a long awaited accomplishment and a much anticipated publication! The manual includes many new skills in each module and detailed teaching notes are provided with many more examples and suggestions on teaching the skills. These life changing skills are now accessible to everyone.
Finally, in November, in conjunction with the Evergreen School, we were pleased to welcome Dr. Walter Mischel. We had a full house in Kane Hall and where Dr. Mischel delivered a great talk entitled Understanding and Mastering Self-Control. The audience gained great insight into ways to help ourselves and others with developing the cognitive skills necessary to increase development and use of self-control.