Forward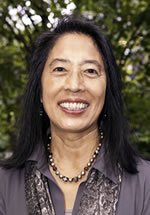 Photo: Sheri Mizumori
The Psychology Department stands at a unique and exciting place in its long and illustrious history of outstanding research and education. The economic challenges of the last few years have presented unique opportunities that we have seized upon to define new frontiers in the Department. The 2014-2015 year has started off with tremendous energy and excitement as we push forward on the cutting edge of new scientific discoveries, we are witnessing impressive recognition and accomplishments by both undergraduate and graduate students, and we continue to increase our interactive engagements with the community to improve education and mental health. In the near future, we plan to implement additional mechanisms to accelerate the growth of the kind of interdisciplinary psychological research that has already become foundational for many other disciplines, including business, law, neuroscience, biology, medicine, and engineering. Stay tuned for our Spring 2015 newsletter! We are extremely grateful to our many Friends of Psychology for it is with their continued support that we have been able to grow exciting initiatives, hire new faculty, and build stronger educational experiences for our students. If you would like to become part of our growing family of Friends click here and/or contact me directly at mizumori@uw.edu.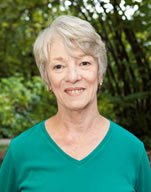 Photo: Beth Rutherford
Many of you who have been in the department sometime during the past 35 years probably recall Beth Rutherford, the Assistant to the Chair during that period. Beth has been the 'right hand' to 8 Department Chairs including myself, a close professional colleague and friend to us all. As the Assistant to the Chair, she has provided unwavering dedication to, and guidance for, the department as Chairs have come and gone. It goes without saying that we will miss her dearly when she retires at the end of December of 2014, but we wish her the very best as she explores a new life outside the walls of Guthrie Hall! We welcome our new Assistant to the Chair, Joanne Edwards, who comes to us with vast experience as the assistant to directors and other executives. I very much look forward to working closely with Joanne!
I hope that 2015 brings new excitement, good health, nice surprises, and success to you and your family. Best wishes for a wonderful holiday season!
Warm regards
Sheri