Winter 2014
Published: 12/04/2014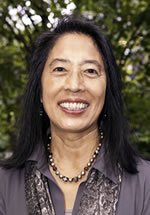 Photo: Sheri Mizumori
The Psychology Department stands at a unique and exciting place in its long and illustrious history of outstanding research and education. The economic challenges of the last few years have presented unique opportunities that we have seized upon to define new frontiers in the Department. The 2014-2015 year has started off with tremendous energy and excitement as we push forward on the cutting edge of new scientific discoveries, we are witnessing impressive recognition and accomplishments by both undergraduate and graduate students, and we continue to increase our interactive engagements with the community to improve education and mental health. In the near future, we plan to implement additional mechanisms to accelerate the growth of the kind of interdisciplinary psychological research that has already become foundational for many other disciplines, including business, law, neuroscience, biology, medicine, and engineering. Stay tuned for our Spring 2015 newsletter! We are extremely grateful to our many Friends of Psychology for it is with their continued support that we have been able to grow exciting initiatives, hire new faculty, and build stronger educational experiences for our students. If you would like to become part of our growing family of Friends click here and/or contact me directly at mizumori@uw.edu.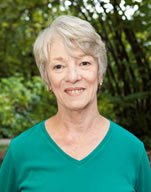 Photo: Beth Rutherford
Many of you who have been in the department sometime during the past 35 years probably recall Beth Rutherford, the Assistant to the Chair during that period. Beth has been the 'right hand' to 8 Department Chairs including myself, a close professional colleague and friend to us all. As the Assistant to the Chair, she has provided unwavering dedication to, and guidance for, the department as Chairs have come and gone. It goes without saying that we will miss her dearly when she retires at the end of December of 2014, but we wish her the very best as she explores a new life outside the walls of Guthrie Hall! We welcome our new Assistant to the Chair, Joanne Edwards, who comes to us with vast experience as the assistant to directors and other executives. I very much look forward to working closely with Joanne!
I hope that 2015 brings new excitement, good health, nice surprises, and success to you and your family. Best wishes for a wonderful holiday season!
Warm regards
Sheri
---
Featured Articles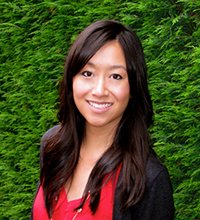 Photo: Karen Pang

Karen Pang is a 6th year Child Clinical student working with Elizabeth McCauley (Seattle Children's Hospital) and Lynn Fainsilber Katz. The Psychology Department asked Karen to share her experience as a summer EARA-SRA scholar. Karen has previously been awarded a 2013 ALCOR fellowship for her research with depression in adolescents, honored for her commitment to the graduate student community with a 2014 Graduate Student Service Award, and received the 2014 Psychology Department Distinguished Teaching Assistant award for her excellence in teaching in support of undergraduate curriculum.
Last June, I had the unique experience of spending time on the edge of a national park near Utrecht, The Netherlands. I had been chosen to participate in the 2014 EARA-SRA Summer School, a program that allows doctoral students in the field of adolescent psychology to learn from some of the best researchers in the world. Thanks to the generous funding support of the Johan Jacobs Foundation, I had been given the opportunity to spend a week together with 24 other junior scholars (doctoral students working on their dissertations) and 12 senior scholars (faculty from around the world) in a grown-up, research version of summer camp. All travel expenses (From Seattle to Amsterdam and from Amsterdam to Utrecht), lodging, and food costs were covered for the entire week!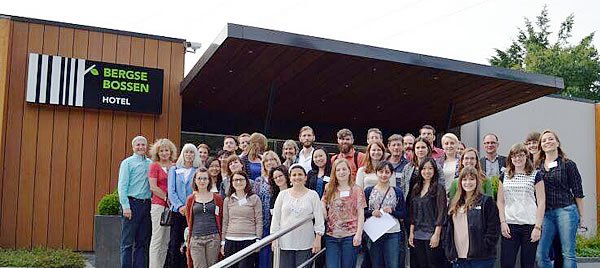 My week was spent listening to stimulating presentations, engaging in debates, and participating in intense, problem solving workshops. Each day we enjoyed presentations on a range of topics, from ethnic differences and similarities in parenting to fMRI approaches for understanding adolescent behaviors. We then broke into smaller groups to complete tasks ranging from outlining potential alternative statistical analyses, to deciding how to present research data to families or schools. These group activities were a very important part of the program, as they stretched our critical thinking and allowed us to get to know each other better.
Each day we were also given the unique opportunity to either present our dissertation projects to a small group of senior scholars and peers, or listen to our junior colleagues present on their own work. These presentations offered us the best souvenirs possible: feedback we could bring back with us to improve our individual projects. This experience also allowed us a chance to practice offering critiques to our peers and identify both strengths and potential weaknesses in others' projects.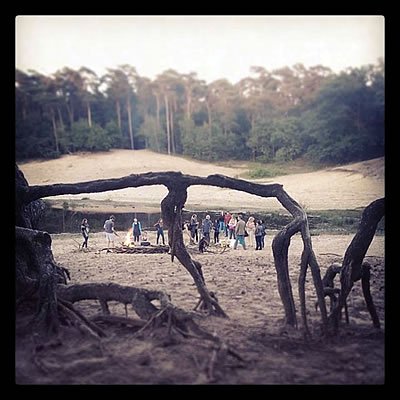 Although we spent the week immersed in discussions in an air-conditioned conference room, the location of the summer school allowed us some of the more typical summer school comforts. We ended our last day of summer school with a bonfire and marshmallows. Indeed, in the spirit of lifelong learning, some of the junior scholars even taught the senior scholars appropriate selfie taking techniques!
The relaxed nature of these interactions characterized the experience as a whole. Many of us commented that this opportunity had shifted how we perceived senior scholars more broadly. We now felt comfortable raising ideas with them, asking questions we were worried might sound simple, and yes even challenging an idea or two. We realized through this experience that although senior scholars are impressive, they're also people who share similar passions and interests. We reached a consensus that this experience would shape how we participated in conferences and embolden us when meeting new senior scholars in the future.
Overall, this was a great, inspiring week and I fully encourage other students in the program to seek out this annual opportunity!
Supplemental Reading:
---
"My first quarter here at UW has been very exciting but also very challenging!"
- Claudia Linares, Psychology Junior and Martin Scholar
Photo: Claudia Linares


Claudia Linares is someone who rises to a challenge. Having just completed her first quarter here at UW, Claudia has already taken part in a community volunteer opportunity via her Psychobiology of Women class, has joined the UW TRiO program, has been hired as a tutor at the Odegaard Writing Center, and was admitted to the psychology major. It's no wonder that this bright and engaged young woman was awarded a Martin Family Foundation Honors Scholarship upon transferring to UW.
The Martin Scholarship Program enables community college students in Washington State to complete their undergraduate degrees at the University of Washington. Scholars are chosen for superior strength of character, intellectual ability, leadership, community service, and sense of purpose. While a student at Highline Community College, Claudia volunteered as a mentor with the organization Communities in Schools, worked as a writing tutor, and was a member of the Phi Theta Kappa Honor Society. She also volunteered in the Emergency Department at Saint Francis Hospital, in Federal Way.
It was the experience at Saint Francis, coupled with a sudden illness in her family, that refocused Claudia's academic interests toward the field of psychology. During her first year at Highline, Claudia's mother was hospitalized due to a stress induced illness. "This experience, of course, was very painful for me," recalls Claudia, "but it also served as an inspiration to not only help my mom cope with stress, but also help others to do the same." Post-UW plans include pursuing a graduate degree in health psychology.
Now facing a new range of both opportunities and challenges here at UW, this daughter of immigrants from El Salvador is ready to see what's next. She also has good advice for other students who are about to make the transition from community college to the UW. Claudia urges her fellow students to take advantage of all of the resources UW has to offer, to form study groups, and to make as many friends as possible. "Your time is precious," she urges, " so manage it effectively and wisely!"