Stephen Frontauria - Profile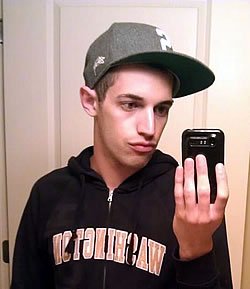 Photo: Stephen Frontauria
Stephen is a first quarter transfer student from Scottsdale Community College, in Arizona, and from Seattle Central Community College. Here, he shares his experiences as a new UW student.
What are you excited about experiencing as a UW student?
Finding research opportunities in behavioral neuroscience and getting the best experience in the field.
Is there anything that has surprised you so far in your UW experience?
What surprised me the most is the atmosphere of the university. It's a great place to be if you are a serious student who wants to take every opportunity that comes your way.
Is there anything else you'd like to share?
UW is such a great place and I am so glad to be here. It's been a long road to get to where I am and there is so much more to go! I am really looking forward to future quarters and being able to go further in depth in psychology and neuroscience.