Melissa Pittman Fischer - Profile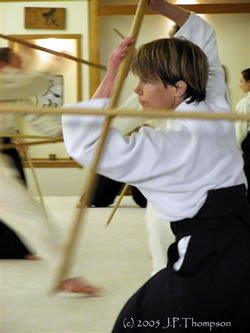 Photo: Melissa Pittman Fischer
Melissa is a first quarter transfer student from Shoreline Community College. Here, she shares some of her experiences as a new UW student.
What are you excited about experiencing here at UW?
When I look at the course offerings, I feel like a kid in a candy store! To take all the classes that sound interesting to me I would have to be here like five years, instead of two.
Is there anything that has surprised you so far about your UW experience?
I came in knowing this is a giant, city-sized school. To my surprise, I am finding it very homey and personable. It feels more like a collection of friendly little schools where we all know each other and the teachers know us and care about how we are doing. For example, all of my teachers know my name, answer my emails, and say hi to me on campus.
Is there anything else you'd like to share?
I feel like my community college really prepared me well and the TrIG picks up where they left off. I took hard classes, especially right before transferring. I got in the habit of visiting my profs during office hours, speaking up in classes, studying hard, and managing my work-family-school time. I think that anyone who can get accepted to UW has already proven that they are good students and are on their way to graduating successfully!