Forward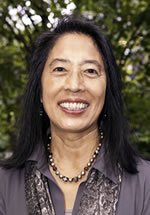 Photo: Sheri Mizumori
The 2011-2012 academic year started off with a tremendous amount of energy and excitement. We continued as a leader in undergraduate instruction, and this follows on the heels of a record year in which nearly 3,300 students were enrolled in Psychology 101 (Introduction to Psychology), making it the most popular course on campus. We also continue to grow our upper division course offerings to accommodate our almost 1000 majors, and to increase the breadth and number of opportunities for participation in unique learning experiences such as Exploration and Discovery seminars, as well as research experiences in the lab and in the field. The diversity of our undergraduate population includes a large number of impressive transfer students, many of whom are featured in this issue. Our graduate students continue to be recognized for their outstanding contributions to the research and instructional missions of the department.
Interdisciplinary approaches to research can lead to innovative discoveries. Recent new research grants exemplify the success of our faculty in leading such interdisciplinary efforts to better understand immigrant mental health and human vision. Another way in which our department promotes interdisciplinary research is to support our new Center for Child and Family Well-Being (CCFW) whose mission is to understand child development from a 'bioecological' view that includes social, emotional, physical, and cognitive approaches. CCFW promotes child and family well being, and as such, an important aspect to its function is to promote the translation of our research results to issues of concern within the local community. We are very excited that CCFW opened this fall, and it has already sponsored a number of exciting and productive cross-departmental meetings, and meetings between our researchers and community leaders.
Continued progress toward our research and instructional goals is possible because of a number of factors. Of utmost importance is support from our friends, for this support has tremendous impact on all aspects of department function, especially in these challenging economic times. Our friends' contributions allow the department to successfully recruit and retain fabulous faculty and students, and this in turn creates a close network of collegial relationships. As such, the recent loss of one of our long time department leaders and friend, Davida Teller, was felt very deeply. She will be remembered for her pioneering work in the study of infant visual perception and her innovative leadership that transformed department functions. We will miss her keen wit, brilliance, and smile, as well as her endless support of those around her.
Lastly, as part of our effort to bring our research to the forefront of our local community, I am pleased to announce the upcoming annual Allen Edwards Public Lecture Series, Understanding Brains and Behavior. These lectures will take place on February 22 and 29, as well as March 7, 2012. I hope that you can make it!
Wishing you and your family a joyful holiday season and a wonderful 2012!
Sheri Mizumori
Professor and Chair