Rachel Van Rijn: All Signs Point to Success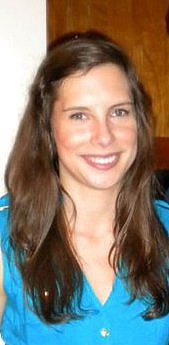 "Find something you love and settle for nothing less!"
Rachel Van Rijn has found something that she truly loves in the study of psychology. What may be surprising, however, is that this senior majoring in psychology and anthropology began her studies at the University of Washington in internaional relations. Having aced her Psychology 101 class early on in her UW career, she eventually returned to the subject. "I took Biopsychology for fun," recalls Rachel, "remembered why I loved psychology... and, switched majors for the third time."
The third time seems to have been the charm for this Portland native who began visiting the UW to perform with her high school band. Once admitted to the major, a favorite class in Abnormal Psychology with lecturer Lexi Giblin began to solidify her suspicion that she would enjoy studying clinical psychology. "I was inspired by the class," remembers Rachel, "and often pestered the professor and Psychology Department academic advisors about applications of clinical psychology and next steps that I should take."
For Rachel, a logical next step was to seek some hands-on experience outside of the classroom. The Department's undergraduate website pointed her toward Sound Mental Health, where she now volunteers as a clinical intern. Several years of experience with American Sign Language, coupled with her keen interest in clinical psychology, helped Rachel to secure an internship with the agency's Deaf Services program. Now, after working with this program for several months, Rachel has several deaf clients with whom she works in both individual and group therapy sessions. She has also received training on Sound Mental Health's computer system, learning how to record clients' insurance information, progress notes, and treatment plans. "I am part of a wonderful team," says Rachel, "where I am able to both provide and receive support and guidance."
Following graduation, Rachel hopes to be accepted into the Uniformed Service of Health Sciences graduate program to obtain her clinical license. Her ultimate goal is to provide therapeutic aid for military veterans and their families. Along the way, Rachel plans to travel as much as her finances allow. "Understanding different cultures is not only interesting to me," observes Rachel, "but can also provide invaluable information when interacting with a variety of people in my clinical work."
Rachel cautions that not knowing the answers to the big questions related to career and other future plans should not deter students from embracing the path itself. "While it is true that some people decide upon a career before attending college," notes Rachel, "others - like me - find their calling by first choosing a field of interest and then seeking jobs for which it can be applied." Sound advice from the Sound Mental Health intern.