Autism Symposium Welcomes New Director Wendy Stone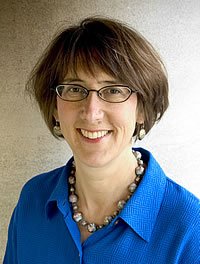 On October 29, the UW Department of Psychology and the Center on Human Development and Disability co-sponsored a welcome event for the new director of the University of Washington Autism Center, Dr. Wendy Stone. Dr. Stone is professor of psychology and holds the Susan and Richard Fade Endowed Chair for the UW Autism Center. The symposium, entitled "Autism Science: From Research to Clinic and Back Again," was held at the Museum of History and Industry, and attended by more than 220 individuals from the University and the broader community, including representatives from local schools and medical professionals.
The symposium consisted of invited presentations as well as discussion of ideas for integrating findings from diverse fields to better understand and treat autism. The keynote speaker was Pat Levitt, Ph.D., Zilkha Neurogenetic Institute, Keck School of Medicine of University of Southern California. Guest speakers included: Raphe Bernier, Ph.D., UW Department of Psychiatry and UW Autism Center; Annette Estes, Ph.D., UW Department of Speech and Hearing Sciences and UW Autism Center; Jamie McPartland, Ph.D., Yale Child Study Center; Jessica Sommerville, Ph.D., UW Department of Psychology; and John Welsh, Ph.D., UW Department of Pediatrics and Center for Integrative Brain Research, Seattle Children's Research Institute.