Thesis Explores Drinking Patterns of Students in Study Abroad Programs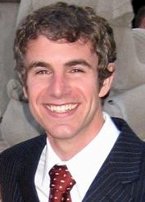 Research by fourth year clinical psychology graduate student, Eric Pedersen, working with Psychiatry and Behavioral Sciences professors Mary Larimer and Christine Lee, examines alcohol consumption by American college students taking part in exchange programs around the world.
Eric's thesis research was supported by the National Institute on Alcohol Abuse and Alcoholism and was recently published in Psychology of Addictive Disorders. Eric found that students drank more when they were studying abroad than they did before they left the US. This was especially true for students under the legal drinking age in the US visiting countries where individuals under age 21 are allowed to drink. Students' pre-travel stereotypes about drinking levels in different countries and their stereotypes about the level of drinking typical of American students traveling abroad also affected how much alcohol they consumed while away. While most of the students decreased their alcohol intake when they returned home, those students who drank the most while out of the US continued to drink more after they returned home.
Eric is continuing this line of research with an eye toward developing pre-travel training programs that might reduce alcohol consumption while students study abroad.