Graduate Student's Non-profit Expands Services in Zimbabwe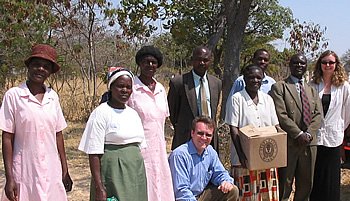 Child clinical graduate student Susanne Martin Herz, MD, MS, and her husband run a non-profit organization called House of Stone. Since 2000, House of Stone has supported community-initiated programs for orphans and vulnerable children in Zimbabwe through the fair-trade sale of Zimbabwean art. Most of the programs provide education, psychosocial support and food for preschool-aged children.
This year, House of Stone received for the first time applications from groups supporting children with special health care needs. They are now funding two programs for hearing-impaired children.
Susanne is "really excited to watch these programs develop in a country where the average age of diagnosis of hearing impairment is still over three years!"