Forward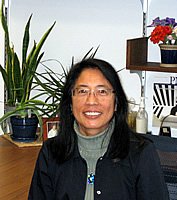 It is with great excitement that I welcome you to the inaugural edition of the Department of Psychology eNewsletter! Despite the economic turmoil of last spring, the Department of Psychology continues to define a path to excellence in teaching and innovative research discoveries that will ultimately contribute to solving many problems in our society. We continue to offer courses with the highest undergraduate enrollments, as well as the largest number of research related experiences for undergraduate students on campus. Our Graduate Training Program was ranked #13 (2009 U.S. News and World Report), and our Clinical Psychology Graduate Program in particular was rated #1 in the country. Thus, our department is making significant contributions to the training of the next generation of scientists and clinicians. Today, more than ever, these enormous strengths are a great asset as we strategically set a course for the future in a new economic climate.
Speaking of future plans, we are thrilled to announce that we will be establishing a Child Behavioral Testing facility in the Department of Psychology. This facility will allow behavioral assessments and physiological measures in an environment especially designed for children. This interdisciplinary facility will provide a unique venue for discovery and the creation of new ideas under the direction of the department's Child and Family Well Being research group. We are also very excited to announce the establishment of a Center for Global Field Study under the leadership of Research Professor Randy Kyes. This Center seeks to facilitate for our students research and training opportunities around the world, an effort that dovetails nicely with a new departmental initiative that facilitates worldwide collaborative research for our faculty.
Another exciting upcoming event is our 5th annual Allen L. Edwards Lecture series. It will be held on February 17, February 24, and March 3, 2010. Please save the dates! The general theme of these public evening lectures will be Development of Behavior. Talks will feature three Psychology faculty who are among our many leaders in this field (Professors Michael Beecher, Liliana Lengua, and Jessica Sommerville), as well as three nationally and internationally renowned scholars (see Research Highlights section of this newsletter).
I hope you enjoy reading about the many current and future activities of our department. At this point, I would like to take a moment to recognize our incredible staff who make essential contributions that enable the department's success. Official recognition went to Michele Jacobs and the Clinic IT Transformation and Clinic Renovation team (Jon Hauser, Shannon Ford, and Amanda Patrick) as they were nominated for UW Distinguished Staff Awards. Also Jon Hauser created our new departmental web site, with guidance from the Web Resources Committee (Ted Beauchaine, Steve Buck, Jim Diaz, Ione Fine, Nancy Kenney, Jeansok Kim, and Jeanny Mai). Take a look! https://psych.uw.edu/
We look forward to seeing you again in the spring of 2010!
Warm wishes,
Sheri J.Y. Mizumori
Professor and Chair