Forward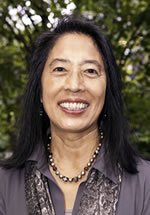 Photo: Sheri Mizumori
Psychology has often been referred to as a Hub Science since its research uses diverse, quantitative, and multi-level approaches to understand our behaviors from clinical, developmental, social, cognitive, and neuroscience perspectives. Psychology also serves as a Hub in that a core mission is to provide the best educational experience possible for its undergraduate majors and graduate students, around 500 of which graduate annually with Psychology degrees that have prepared them to spin off into an impressive range of futures.
Armed with the immense knowledge that these students have gained during their time in our department, as well as new confidence and critical thinking skills, our students are prepared to enter into numerous careers including those in public and mental health, community services, business, and teaching. Other students will move on to work for advanced degrees in a number of academic programs including Psychology, or in other professional disciplines such as business, law, medicine, social work, and education.
The faculty and staff in our department are eager to keep in contact with our alums so that we can learn about the futures of the many students that we have come to know, and to continue to provide career-related advice even after they graduate. To facilitate everyone's ability to keep in touch, we have created UW Psychology Alumni Connections. Check it out! Future issues of our e-newsletter will include an alumni section that will provide other ways for us to keep in touch - stay tuned.
Congratulations to our newest alums – the graduating class of 2014! I wish them the best in health and life as they enter the next exciting phase of their lives. I hope to hear from both new Psychology alums and from the alums of past years (mizumori@uw.edu) to learn how and what you are doing.
To all of our department friends, thank you for your wonderful support in the past year as that has had a huge impact on our ability to continue to maintain (and even grow in some cases!) our high standard of educational and research excellence.
Have a wonderful summer!
Warm wishes,
Sheri Mizumori, Chair