Forward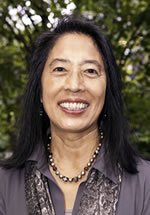 Photo: Sheri Mizumori
Welcome to the Psychology department's celebration of accomplishments of this past year! We continued to instruct close to 50,000 hours in the classroom, and many of our undergraduate students were recognized as our society's future leaders and scholars. Our graduate students not only conducted cutting edge research, but many of them were awarded local and national prizes for their achievements. Both undergraduate and graduate students often work side by side with our faculty who provide the largest number of research and other experiential opportunities for UW students. Our department is continually seeking ways to share our excitement about the numerous accomplishments of our students and faculty so that their efforts can facilitate resolution of the biggest issues facing society. With this goal in mind, our 2013 annual Edwards Public Lecture Series showcased ways in which our faculty and students' research impacts our everyday lives. Further, led by Associate Director Dr. Kevin King, our department's Center for Child and Family Well Being expanded efforts to link our research on resilient behaviors of adolescents to relevant education and community leaders and agencies.
I hope you enjoy catching up on our activities. Feel free to send to me questions or comments on any article, or suggestions for improvement of future newsletters.
Have a fabulous summer!
Sheri Mizumori