What the Students are Saying: Grad School 101
Take a look at what students are saying about the Psychology Department's Applying to Graduate School Class...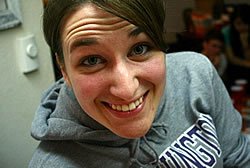 Photo: Rachel Seeley
Rachel Seeley (BS, March '12)

I was one of a few students in the class not intending on applying to grad school directly after undergrad. While the class is set up for students applying this year, the curriculum was still extremely helpful! I met a student who had similar career goals as myself through this class, and we attended the SU School Counseling Masters Program information session together, and also had an informational interview with a school counselor at Lake Washington High School. Having a friend with similar goals is extremely valuable, and something I did not have until attending this class. The second important thing I gained from this experience was quality time with the Psych counselors. I had been in to their office on occasion my first three years, but we definitely developed our relationship in the grad school prep course. The class is really set up to be whatever you need it to be, and it is that flexibility that makes it worthwhile. For example, instead of writing an entrance essay (since I was not even positive what type of graduate program was best for me!) I wrote a reflection paper on what I want to do. This forced me to face a topic that I think a lot of students go through school avoiding, and I got feedback on it from my counselors! I highly recommend checking this class out, even if you don't take it for credit!

Rachel's next steps...
I knew I would be taking a year off before applying to graduate schools when I registered for this class. During my time off, I have decided to join Teach for America. I am a 2012 Northeast Ohio Corps Member, and hope to be teaching middle school mathematics.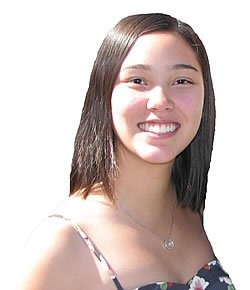 Photo: Brianna Yamasaki
Brianna Yamasaki (BS, June '12)
Taking the "Going to Grad School" class was a fantastic experience. There are so many different components necessary for applying to graduate programs and this class not only kept me on track with each part but also the other students in the class acted as a support and peer edit group.
Next for Brianna...
In the fall I am going to be starting a Ph.D. program in cognitive psychology at the University of Washington.
Alison Gile (BS, June '12)
This is a great class to take even if you are not ready to apply or do not know what program are want to apply to. Much of the information given in this class pertains to admissions to many different graduate schools.
Alison's plans...
I really enjoyed the preparing for graduate school class. I decided that I was not ready to apply to graduate school and plan to wait a year.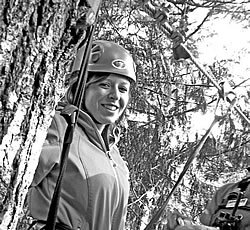 Photo: Jessica Leja
Jessica Leja (BA, June '12)
The preparation class was extremely helpful for me--especially since I won't be applying for grad school for a year or two. Vicky and Tracy are extremely helpful and able to answer any other questions to guide your choice of program. I'm really glad I took this class!
Outcomes for Jessica...
Now I have a C.V. and personal statement to work with when I am ready to apply, and I know how to search for appropriate schools.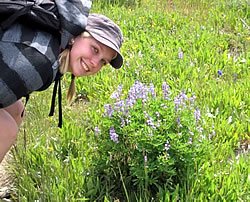 Photo: Sara Maddux
Sara Maddux (BS, June '12)
I really loved the class and thought it was a great asset to my application process and certainly de-stressed those couple of months. I constantly bragged to friends in other departments about what great advisers and help we have, and how much of an asset this class was.
On the horizon for Sara...
I interviewed at one school, where I was wait-listed, and was accepted into a master's program at Catholic University. I turned down that offer, however, and will instead be teaching in the Marshall Islands for 11 months starting in July, through a program at Harvard called WorldTeach. I think this class helped me develop important resume-building and essay writing skills and really teaches you how best to emphasize all of the great work you have done while at the UW. I will be certainly be visiting this class again on my second try!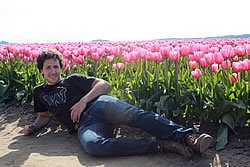 Photo: Jack Clearman
Jack Clearman (BS, June '12)
I entered a with ideas of what I intended to do for grad work, I left with a plan, a real foundation in how to approach the next stage in my education.
The most useful extractions from the class were the personal stories classmates and advisers alike contributed in their application and interview processes.
Coming up for Jack...
I have not yet applied to graduate school, but this December I'll be applying to a range of schools for cognitive neuroscience, education, and related fields.
Photo: Vanessa Yuan
Vanessa Yuan (BS, expected August '12)
I have found the class really helpful as I went to the class without any knowledge about graduate school. The class has helped me a lot in looking for suitable graduate programs. Vicky and Tracy introduced a very useful book for looking at different graduate programs in the U.S., and it really helped me to narrow down my focus and it is way easier than looking at different websites one by one. It was also extremely helpful learning how to ask for recommendation letters, and learning different was to approach professors.
Vanessa's options...
I did not apply to any graduate programs in the U.S., but I was accepted to a juris doctor degree at the Chinese University of Hong Kong. I decided that I still want to study Clinical Psychology, so declined the offer.