Hunt Fellows Working to Improve Lives of Adults and Children
The third annual Earl (Buz) and Mary Lou Hunt Endowed Fellowships for Graduate Students in Psychology has been awarded to Andrada Neacsiu and Tamara Spiewak Toub! The Hunt Fellowship is designated to support graduate students completing dissertation research outside of their academic advisor's own research arena and/or budgetary restrictions. Hunt Fellows receive full funding for one academic term including tuition waiver, health insurance, and a stipend, providing an opportunity for the student to fully concentrate on completing their dissertation work. It is an extremely cherished award to Psychology graduate students and the Psychology Department is proud to steward this endowment, which was created by one our own faculty emeritus.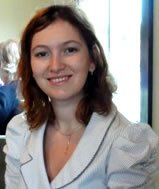 Photo: Andrada Neacsiu
Andrada Neacsiu is a student in our adult clinical program working under the primary supervision of professor Marsha Linehan. Her research assesses the effectiveness of Dialectical Behavior Therapy (DBT) to treat emotion dysregulation across disorders extending the use of this therapy to conditions other than Borderline Personality Disorder (BPD) for which it was originally developed. Thus far, Andrada's findings have supported that the use of DBT (alone or with another method), significantly decreases emotion dysregulation and increases coping skills. While being supported on the Hunt Fellowship, Andrada will finalize her analyses, completing the final stages of dissertation writing. She is expected to defend her dissertation and graduate with her Ph.D. during the course of this fellowship. Andrada will continue mentoring the research activity of several undergraduate and post baccalaureate students and complete the last phase of her required clinical internship at the same time. She says, "I am really excited to finish this project and I am hoping this fellowship will fund me through its final stages."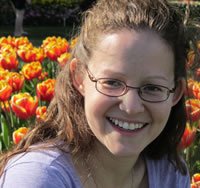 Photo: Tamara Spiewak Toub
Tamara Spiewak Toub is a student in our developmental program working under the primary supervision of professor Betty Repacholi. Tamara's research looks at the effect of pretend play on the development of executive function among pre-schoolers. Tamara explains that executive function refers to higher order cognitive abilities involved in self-regulation of thoughts and behaviors and it is positively correlated with academic competencies. Tamara's research has shown that three and a half to four year old boys who are told to imagine they have taken a rocket ship to a fantasy planet do better on a test of executive function than boys tested under more standard conditions. She currently tests whether a more gender-neutral fantasy with improve performance of both girls and boys. She will complete the analyses of her final study and write her dissertation during the term of her Hunt Fellowship. After working as the Psychology Department's Lead TA for two years, Tamara is looking forward to this opportunity to concentrate full-time on her dissertation.
Supplemental Reading: