Creating Environments To Foster Diversity Research Funded by NSF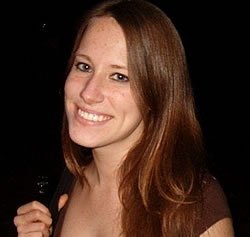 Photo: Teri Kirby
Teri Kirby, a second year student in Social Psychology and Personality, recently received a National Science Foundation's Graduate Research Fellowship. Her primary advisor is Tony Greenwald. A brief introduction of the NSF is provided in another article.
Let's start with the basics, where did you grow up and where did you complete your undergraduate degree?

I grew up in Memphis, Tennessee, and received my undergraduate degree from the University Pennsylvania in Philadelphia.

What attracted you to study at UW?

The Social and Personality area is extremely collaborative. Many students do work with multiple professors and go to multiple lab meetings. My research interests overlap with several professors in the area, so I was very excited to have the opportunity to learn from so many different researchers.

How do you like living in Seattle?

Seattle is great! I love the food, the mountains, the nice people. Also, I love living in Capitol Hill because it's very walkable.

What is your research interest and how did you get into it (what inspires/motivates you)?

I'm broadly interested in diversity, stereotyping, and prejudice. Recently, I have been interested in how to best create environments that facilitate racial and ethnic diversity. I didn't discover these interests until I went to a research conference and heard several talks on some of these topics, but I've always had a more general interest in reducing social inequality.

Specifically, what do you hope to accomplish with the funding?

I hope to do as much research as possible, particularly on the project I proposed for the fellowship. I will be examining potential ironic consequences of multicultural policies.

Why did you apply for this funding opportunity? Was the application process hard? How long did you have to wait after submitting to hear you were funded?

I wanted to free up more time to devote to independent research. The application took a good amount of time because proposing a coherent research project in two pages takes a lot of refining. Once I submitted it, I had to wait about six months to hear the results. It actually went by pretty quickly, though!

How did you feel when you learned that your application was accepted? What does it mean to you to have this period of guaranteed funding?

Excited, relieved, and sleepy because it was 3 am. It really is a relief because the fellowship will give me funding until the end of grad school if I finish within five years. I have done much more RAing than TAing so far in grad school, but this should also free up some RA funding for other grad students in the Social and Personality area.

Do you have any advice/tips/suggestions for others who may be thinking of applying for this opportunity? About graduate study in general?

Many revisions and feedback from as many people as possible is important. It's also important to sell the broader impact of the research you will be conducting as well as how you individually will contribute to your field, disseminate your research, etc.

What was the last non-academic book you read and/or movie you saw and enjoyed?

The last book I read was Enders Game. Highly recommended!

What you plan to do once you complete your Ph.D.?

I hope to continue my academic career by applying for a post-doc position in a research lab.
Supplemental Reading: