2011 Faculty Promotions
Brian Flaherty: promotion to Associate Professor with tenure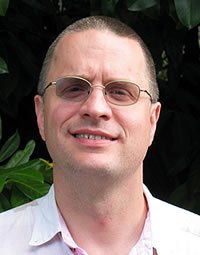 Photo: Brian Flaherty
Dr. Brian Flaherty was voted to be promoted to Associate Professor (with tenure), effective September 16, 2011. After receiving a B.A. degree from State University of New York (Buffalo; 1992), Dr. Flaherty received his Ph.D. from the Department of Human Development and Family Studies at the Pennsylvania State University (2003; minor in statistics). Following two years of postdoctoral experience, Dr. Flaherty joined the University of Washington Psychology Department in 2005 as an Assistant Professor. Dr. Flaherty's contribution to the Psychology Department has been diverse. His quantitative research focuses on modeling change over time using latent class models, with a specific emphasis on understanding substance use and dependence. His work challenges dogma while at the same time makes new discoveries relevant to our understanding of tobacco use and nicotine dependence. Dr. Flaherty provides core instruction in quantitative methods and statistics at both the undergraduate and graduate levels, and he serves on a number of departmental committees. We look forward to many more years with Dr. Flaherty as our colleague!
Laura Little: promotion to Principal Lecturer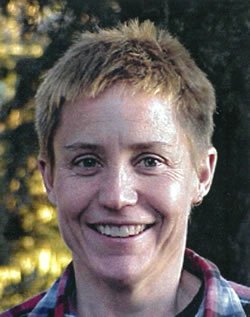 Photo: Laura Little
Dr. Laura Little was recently voted to be promoted to Principal Lecturer effective September 16, 2011. Dr. Little arrived in the UW Psychology Department in 1998 as a Lecturer and Coordinator of our developing Quantitative program. She was promoted to Senior Lecturer in 2003 as the Department recognized her outstanding instructional contributions. The University also recognized Dr. Little's creative and effective instructional effort by awarding her the UW Distinguished Teaching Award in 2005. Over the years, Dr. Little has not only demonstrated her innovative teaching style, but she has played an instrumental role in developing both of our undergraduate and graduate quantitative curricula. Dr. Little's role in leadership positions increased not only in the Department, but across campus. In 2003, she was appointed the Psychology Department Assistant Chair for Teaching and Curriculum. In 2008, she became Associate Chair for Teaching and Curriculum in recognition of the critical role that she plays in our instructional mission. Since 2006, Dr. Little has also served as a Senior Fellow in the University of Washington's Faculty Fellows Program. In this capacity, she teaches new faculty how to navigate university policies, helps them to develop pedagogically, and she assists in the development of creative and effective teaching materials. In recognition of Dr. Little's outstanding performance she was featured in the first UW Distinguished Teaching Showcase (2009). Dr. Little not only supports fellow faculty, but she also participates in workshops for graduate teaching assistants. Finally, Dr. Little has been involved on the Faculty Council on University Facilities and Services, the Cunningham Hall Relocation Committee, and the UW Tower Planning Advisory Board. The many administrative contributions that further the instructional mission of the UW, together with her consistent high ratings in her classrooms, was recognized by this promotion to Principal Lecturer. We congratulate Dr. Little on her achievements and we look forward to continuing to work with her in the years to come!