Forward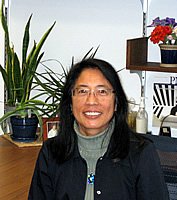 Psychology is now widely considered a 'bridge science' that serves as a research core for a diverse array of scholars seeking to understand behavior from multiple perspectives. Psychologists are at the forefront of efforts to translate single discipline work to more integrated approaches that better address the complex problems of our society. Indeed, one now frequently observes psychologists included in research and development teams in businesses, educational institutions, clinical settings, and government agencies. Psychological research has led the way in terms of our appreciation of the efficacy of behavioral interventions on a variety of mental health conditions, the importance of social and emotional well being on personal growth and life long learning, and the impact of behavioral experience on brain function. Not surprisingly, the U.S. Bureau of Labor Statistics predicts that professional opportunities in the field of psychology are expected to increase dramatically at least through 2016.
Our department's undergraduate and graduate programs seek to provide students with fundamental and cutting edge knowledge coupled with diverse analytic and quantitative skills from biological, cognitive, clinical, developmental, social, and evolutionary areas of behavioral research. Clearly, the theoretical knowledge and skills learned during the course of earning a psychology degree will prepare students to enter almost every sector of today's American job market. Congratulations to the Class of 2010!! You are now poised to make important contributions to society, and I personally look forward to hearing all about them!
As a department, we strive to remain at the forefront of psychological research and training, and we continue to find ways to work with our local community to address complex problems. This past year, new interdisciplinary groups of researchers and clinicians have come together around newly established core research facilities within our department. Our faculty continued to receive prestigious awards and recognition for their outstanding research, and our stellar group of students again represented the best teachers, scientists, innovators, and community advocates. Thanks to the generous Alan Edwards and Roger Loucks endowments, we also had a productive and exciting lecture series throughout the year. The Edwards sponsored Psychology Public Lecture Series was particularly successful as it focused on the Development of Behavior. This was our inaugural year of video streaming each lecture live! This has truly been another great year for the Psychology Department!
We look forward to the coming year as two new faculty members (Professor Wendy Stone and Assistant Professor Chantel Prat) join our department! Look for a more detailed description of their arrival in our Fall 2010 newsletter. Have a great summer!
Warm wishes,
Sheri Mizumori
Chair