Earl (Buz) Hunt Wins Lifetime Contribution Award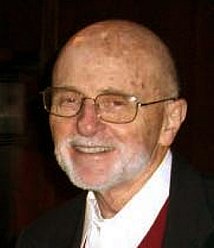 Buz Hunt, professor emeritus of psychology, will receive the Association for Psychological Science's James McKean Cattell award for lifetime contributions to scientific psychology. The award will be made at the 2011 conference of the society. The APS is the largest non-clinical psychological organization in the world, and regards the Cattell Award as their highest honor. The award from the APS comes on the heels of the Lifetime Achievement award from the International Society for Intelligence Research that Buz received in December 2009.
Buz has been a professor at the University of Washington since 1966, coming here from previous positions at Yale, UCLA, and the University of Sydney, in Australia. In addition to his work in Psychology, he was a member of the group that founded the Computer Science Department, and also served as an Adjunct Professor of Computer Science. While generally focusing on issues in cognition, Buz's research is particularly noteworthy because it spans multiple topics and techniques. His research has included psychopharmacological studies of drugs that improve learning in animals, studies of artificial intelligence and the use of expert systems computer programs in education. His primary research interest has focused on individual differences in cognition with a particular emphasis on intelligence.
He and the late Professor Clifford Lunneborg conducted studies that established a link between information processing models of human thought and individual differences in intelligence. His 1995 book, Will we be smart enough?, won the American Psychological Association's William James book award in 1996. His work has been characterized by the use of mathematical models, an interest that he has pursued during his active retirement. His book on the topic, The Mathematics of Behavior, is a Scientific American book club entry.
Buz emphasizes that while Lifetime Achievement awards are given to individuals, they also highlight the team of colleagues who have worked with the recipient. In particular, he acknowledges his many colleagues who, as postgraduates, graduate students, or undergraduates, worked in his laboratory, and to the administrative support staff who also made his work possible.