Professor Michael Passer: The New Flavor of Psych 101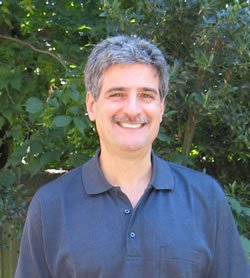 Professor Michael Passer
Take one huge introductory course, add to that an experienced and dedicated instructor, a good portion of creativity, and the desire to create a more active learning experience for students. What you have are terrific ideas and the best of intentions. But, to really get it cooking, throw in a strong measure of support from the College of Arts and Sciences and you've got a recipe for success!
That dedicated professor is Senior Lecturer Michael Passer, and what he and a team of psychology instructors and graduate students cooked up was a revamped version of Psychology 101. In 2004, Dr. Passer was awarded a Foundations Course Initiative grant from the College of Arts and Sciences. These grants provide UW departments and educators with the resources necessary to assist in bringing a more student- and learning-centered focus to large entry-level classes. The aim is to actively engage students early on in their studies.
Dr. Passer and his team developed a set of online activities for Psychology 101 that were designed to: provide students with opportunities for active learning; increase students' understanding of key psychological concepts; enhance students' appreciation of how psychological concepts apply to everyday life; facilitate critical thinking; and, provide students with an opportunity to assess how well they understand the material.
While large entry-level courses are an important piece of the overall educational mission of the UW, they do present a particular set of challenges for instructors. "Those of us who teach Psych 101 try to engage our students and make the subject matter come alive," says Dr. Passer. "But, the large class size of up to 440 students and the lecture-only format make the course a challenge to teach. These online activities are one step toward boosting active learning and providing students with a more individualized learning environment."
Following a test run in Dr. Passer's spring quarter class, the online activities were made available to over 1,000 Psychology 101 students this fall quarter. The activities focus on principles of classical and operant conditioning, using examples such as Pavlov's famous research with dogs and B.F. Skinner's work with pigeons.
An important aspect of the activities is that the students receive immediate feedback on their responses to questions.
Student response has been very positive. "I truly feel that this was an extremely beneficial activity. It did a great job in helping me understand the material and providing the opportunity for me to evaluate my progress," said one student. n